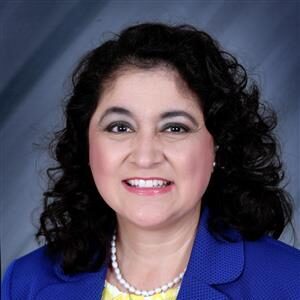 Dr. Jeannie Meza-Chavez is the superintendent of the San Elizario Independent School District. She holds steadfast to her experience as a Teacher, Student Activities Director, Principal, and Human Resources Director. Her passion for education is contagious, and her energy pushes all to go the extra mile for students. She leads by example with her philosophy of serving to improve the lives of children. Dr. Meza-Chavez was previously awarded the ESC Region 19 Superintendent of the Year in 2017. In addition, she led the San Elizario ISD Communications Department to earn 9 Texas School Public Relations Association (TSPRA) Star Awards and 13 National School Public Relations Association (NSPRA) Awards. Dr. Meza-Chavez serves as the Regional Advisory Committee Chair for Superintendents, serves the fine arts community as a Region 22 Executive Committee member, proudly serves on the TASA Race Equity and Diversity Committee, and was recently invited to serve on the TASA Member Engagement Committee. Dr. Meza-Chavez has approximately 25 years in service as an educator in the El Paso Region 19 area. She holds a Ph.D. in Curriculum & Instruction from New Mexico State University, a Masters in Education / Mid-Management from Sul Ross State University, and a Bachelor's from the University of Texas at El Paso in Creative Writing with a Minor in Communications. She always encourages collaboration by reminding colleagues that plans will only work if we are willing to follow through "Manos a La Obra / Let's Do This."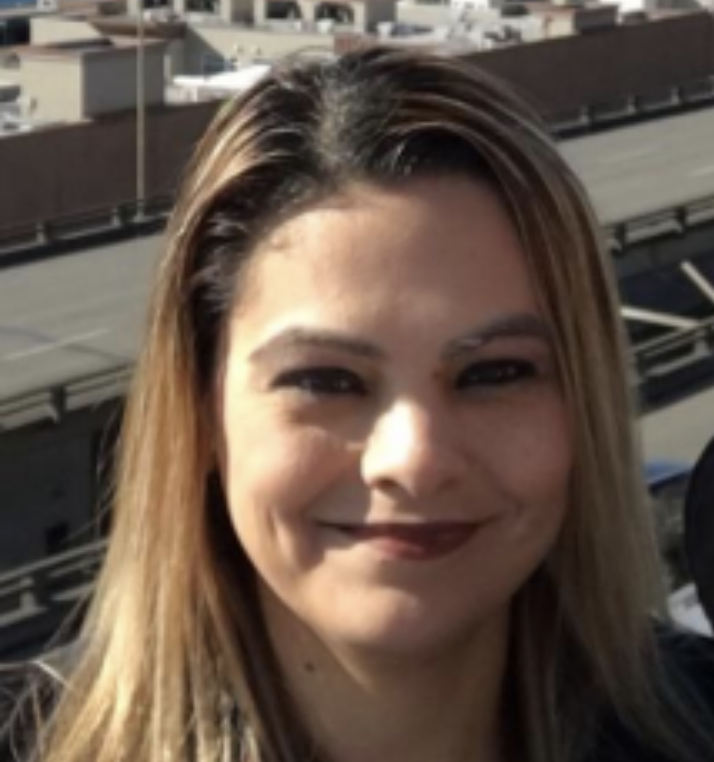 Dr. Carmen Cruz is a Co-Founder of 1ST-Gen Scholars, former NASA Lead Education Program Specialist at Armstrong Flight Research Center (AFRC) for the Office of STEM Engagement (OSTEM). Dr. Cruz is a first generation Latina from the state of Washington, holds a Bachelor of Arts in Social Sciences from Washington State University, a Master's in Educational Leadership and Doctor of Education with an emphasis on Higher Education Administration from Stephen F. Austin State University. Dr. Cruz completed her doctoral dissertation on K-12 Title I schools focused on mathematics curriculum and instruction. She possesses over twenty years of PK-20 education experience. Her teaching career began in Houston, TX, where she taught at Title I schools and developed STEM curriculum inclusive of Robotics for State and National formal and informal organizations. She earned the honor of Teacher of the Year and has shared her STEM knowledge to educators via professional development across the country. Additionally, she also has extensive nonprofit management experience. Dr. Cruz also previously worked in Higher Education at a Hispanic Serving Institution where she assisted in developing STEM Accredited Undergraduate Degree Programs in San Antonio, TX. Dr. Cruz has also published and presented her research focused on K-12 and Mentoring First-Gen Latino Students Pursuing STEM College and Career Pathways at National and Global Conferences. Dr. Cruz is an Author, Editor, and Reviewer for many journals and organizations across the country.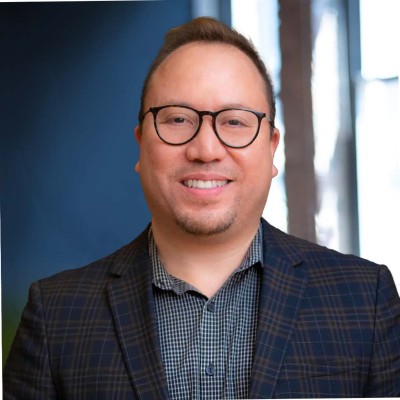 My professional experience includes roles focusing on youth development, teaching, staff development, postsecondary access, program management, strategic planning, and big data. I am now leading a scaling social enterprise which drives continuous improvement and social innovation within the education ecosystem. In addition to my academic background in computer engineering, education and the social sciences I also apply novel practices I've studied, such as human-centered design, to achieve sustainable results in the organizations I serve. Lastly, I am a proud alumnus of Education Pioneers, the Surge Institute Fellowship, the LEANLAB K-12 Fellowship, the StartEd & NYU Steinhardt EdTech Accelerator, 1871's Latinx Tech Incubator, Stanford/LBAN's Latino Entrepreneurship Initiative, and the Bill & Melinda Gates Foundation.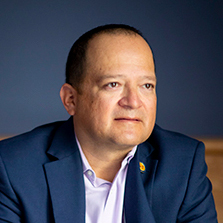 Dr. Pedro Galaviz is a committed educator who cares deeply for the greater Canutillo and El Paso communities. Upon his appointment as Superintendent of the Canutillo Independent School District in May 2013, he immediately relocated his family from the Round Rock Independent School District in the Austin area where he served as Director of Secondary Education. Since then, he has overseen the successful completion of $32 million in capital improvement projects, including the new Congressman Silvestre and Carolina Reyes Elementary School, the new Gymnasium and Fine Arts Center at Alderete Middle School, the new Auxiliary Gymnasium at Canutillo High School, and the new cafeteria at Northwest Early College High School. Recently, under Dr. Galaviz's vision and direction, Canutillo ISD has made great strides in its mission to provide high quality educational experiences that will inspire and prepare all students to apply the knowledge and skills necessary to become effective leaders and productive citizens. In 2017, Canutillo ISD made the Educational Results Partnership and the Institute for Productivity in Education, Honor Roll District list, as one of only 11 school districts in the state of Texas and the only one in El Paso County. And, Northwest Early College High School, Alderete Middle School and Reyes Elementary School were also honored as Star Honor Roll Schools.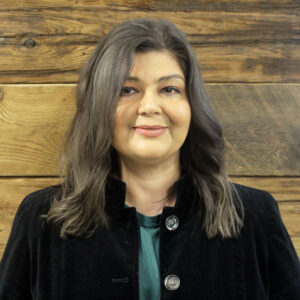 Ghazal Qureshi is a serial educational entrepreneur, parent, innovator, educator and a technologist. Ghazal started an educational company called IDEA Lab Kids which she started in 2011 and exited in 2019 which grew from 1 location to 107 locations across 5 countries. It was there that she saw the immense need to provide the same type of services and programs to a greater population of underserved communities. She started UpBrainery to provide educational equity to all kids by merging her two loves - Technology and Education. She has a degree in Computer Science and also has over 15 years of experience as a Software Technologist.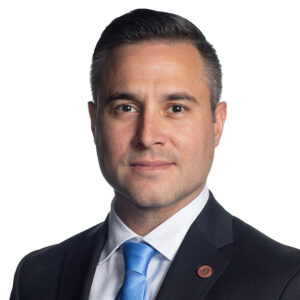 James has served education systems in various roles since 2004. He recognized early in his career that human capital is the driving force for sustaining and improving all school systems. James believes that teachers and executive-level leaders are equally responsible for providing every student with an opportunity for post-graduation success. Since founding the company in 2014, James had one goal in mind: to support any school system in the country with a clear focus of retaining the best-in-class educators while supporting a select group of educational partners that offer a unique blend of products and services to ensure that every learner has the necessary tools to achieve academic success. James graduated from Texas State University in 2004 with a BA in Public Relations and currently resides in Austin, Texas.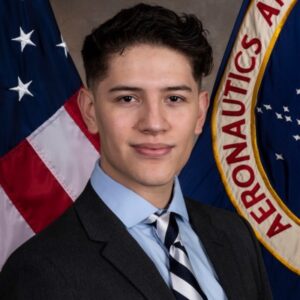 Co-Founder at Internbytes.com. Graduate from The University of Texas at El Paso. Upcoming Amazon Software Engineer. As students, the creators of Internbytes noticed the lack of helpful information about short-term occupations. As internships continue to grow in number, Interbytes will focus on the students who get left behind by companies and outreach efforts. Representation matters and Internbytes seeks to help mediate the disparity in internships and the workforce.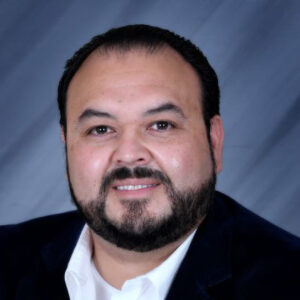 Horacio Hernandez, Technology Director, San Elizario ISD
Mr. Hernandez has built a strong foundation of highly traind staff, a cutting-edge infrastructure where he implemented and oversaw the rebuilding of a new Network Operations Center, as well as robust technology hardware that allows all schools to operate in a digital rich environment. His impact on the district and community cannot be overstated, as well as his passion for technology. He has 25 years of experience in public education(K-12) and technology. He began his career in 1997 as a technology intern at Fabens ISD, where he would later be hired as a Computer Technician in 2000, and soon promoted to Network Analyst. In 2007, he was hired as the San Elizario ISD Network Administrator where he served for 9 years before becoming the Technology Director in 2016. He has served in this role for five years. "My vision and goals for the district are to incorporate technology in daily instruction and provide students equitable access to technology to prepare them with 21st century skills."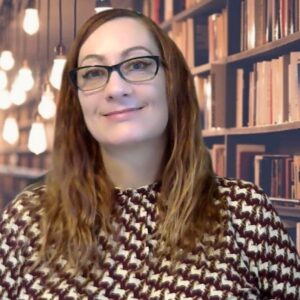 Dr. Errin Heyman is the Vice President of Strategy and Innovation with Reach University.Here, she focuses on bringing apprenticeship-based, job-embedded approaches to higher education. Over her 25 years in higher education, she has served as the Director of Assessment and Educational Effectiveness at the California Institute for Advanced Management; led the Initiative for Advancing Leadership for and Visibility in Student Learning Outcomes Assessment at the WASC Senior College and University Commission (WSCUC); and has been an instructor in Park University's Master in Education program, in addition to other consultant-based projects. Errin has served as the Dean of Educational Effectiveness at the University of St. Augustine for Health Sciences and was the founder of the Center for Excellence in Learning, Teaching, and Assessment at West Coast University. She also spent multiple years at eCollege, a learning management system vendor, where she led the academic consulting and training team. Errin holds an Ed.D. in Higher Education Leadership, with a focus on Curriculum and Instruction; an MA in Teaching of Writing; and a BA in English Writing.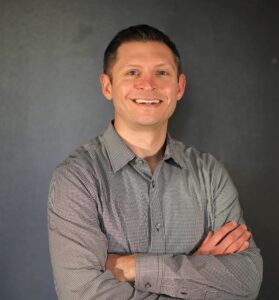 Founder & CEO of Teaching Nomad. Father, husband, lifelong learner, unstoppable entrepreneur, and dedicated leader. I've known since high school that I would be a entrepreneur. I spent the first 10 years of my career learning everything I could about how to build a big, impactful company. I've spent the last 11 as a founder working in education recruitment, growing a business, learning, iterating, and solving problems for educators.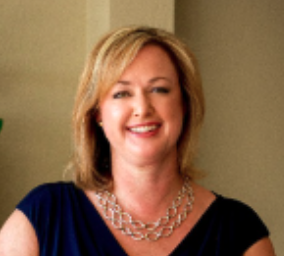 Kristi has been providing financial and wealth management advice and guidance at Merrill Lynch since August 2000. She is a proud graduate of the University of Texas at El Paso with both Bachelor's degree in Interdisciplinary Studies (1995) and a Master's degree in Education (2000). Kristi is involved in a number of non-profit organizations in the El Paso community, having served on the boards of the Junior League of El Paso, the Greater El Paso Chamber of Commerce, the Center Against Sexual & Family Violence, the Development Board for the University of Texas at El Paso, Executive Forum, the YWCA Paso Del Norte, El Pasoans Fighting Hunger, Borderplex Alliance, and most recently joined the board of Kids Excel El Paso. She also serves on the local board of the Bank of America Community Foundation. In December 2014, Kristi assumed the role of Resident Director of the El Paso office, and in January 2016, she was named President for Bank of America, El Paso market. Kristi was also honored to serve the Resident Directors' Advisory Council to Management representing the Texas Mountain South Division from 2018 - 2020. She holds the Series 7, Series 66, Series 31, Series 9 and Series 10 FINRA registrations. Prior to joining Merrill Lynch in August 2000, Kristi worked in the El Paso ISD as a 7th and 8th grade Language Arts teacher.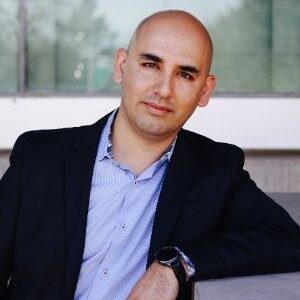 Jaime has over a decade of experience in education, both inside and outside the classroom. While working with Teach for America, the idea for Schola was born in a Phoenix classroom and has now expanded to all 50 states under his leadership. With a passion for solving school fit, Jaime specializes in recruitment, enrollment, and retention strategies for growing schools. Jaime earned his M.Ed. from Arizona State University.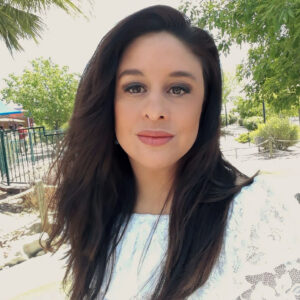 Brooke Montgomery serves as a Program Director for New Mexico State University's Arrowhead Center and is the Director of Student Entrepreneurship including Studio G, Innoventure, and the American Indian Business Enterprise Center (AIBE), while serving as a manager and teacher for NMSU's National Science Foundation I-Corps regional site. Brooke leads Studio G's Borderplex and statewide efforts in student entrepreneurship and innovation by providing direction for student entrepreneurship initiatives, strategies, goals, and performance while serving the diverse needs of Latinx and Native American students in the region. She delivers experiential learning opportunities that foster inquiry, diversity and inclusion, and service to the broader community. Brooke holds a Bachelor of Arts degree in Sociology with a minor in Political Science from the University of California, Irvine and a Master of Arts degree in Education. Brooke also serves as an entrepreneur serving as CEO for Pivotal Biotech LLC and holding patents in the respiratory medical device industry inclusive of Moisture Trap Assembly for Respiratory Circuit.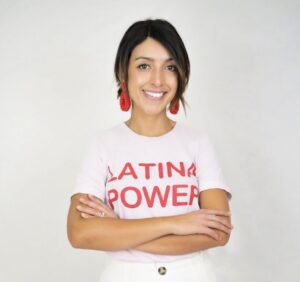 Paz is the Marketing and Sales Specialist of BeeReaders. She is a Chilean born native Spanish speaking education professional living in Austin, with over 8 years of experience in education, which includes full immersion bilingual programs in the US.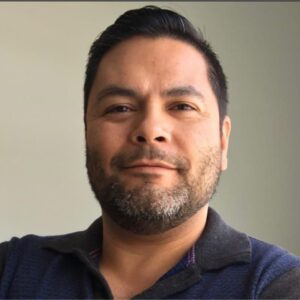 Ebetuel (Beto) Pallares was born in Cd. Juarez, Chihuahua, Mexico, and raised in El Paso, TX. He began his career as a management consultant focused primarily on the telecom industry. He's also been a start-up entrepreneur, a telecom executive, and restaurateur, a nonprofit director, a venture capitalist, and a professor. Beto's investment expertise is in seed and early-stage venture investments, as well as venture fund creation. He currently advises a family office on fund commitments and direct investments into private operating companies and is the general partner/fund manager of two funds. Beto enjoys being involved in entrepreneurial transformation, particularly in the Borderplex region where he incorporates best-in-class mentorship, tech tools, and resources for start-up founders and aspiring investors. He teaches entrepreneurship and strategic management at New Mexico State University where he holds the Bill and Sharron Sheriff Endowed Chair in Entrepreneurship. Beto is a Kauffman Fellow and a Presidio Fellow and over the years has served on the board of over two dozen private companies. He also serves on the board of Exagen, Inc. (NASDAQ: XGN). Beto holds a Ph.D. in International Business Strategy from the University of Texas at El Paso, in addition to an MBA. He received a B.A. in economics from Brandeis University. Beto frequently lectures internationally on topics ranging from tech ecosystem development and start-up mentorship. Specialties: seed/early-stage venture capital; strategic management and planning; non-profit and corporate board service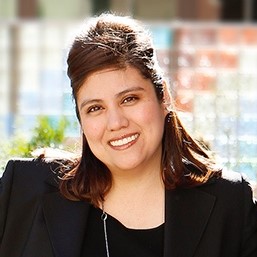 Dr. Annalisa Perez, Science and Engineering Research in Education and Technology for UTEP
ANNALISA PEREZ, Ph.D., J.D., leads science and engineering research in education and technology practices at The University of Texas at El Paso (UTEP). She joined UTEP's CREATE in January 2022, facilitating and mentoring Doctoral student success through advancing communication, digital, and professional skills. Annalisa holds a Doctor of Philosophy in Environmental Science and Engineering from UTEP (2016) and a Doctor of Jurisprudence from Arizona State University's Sandra Day O'Connor College of Law (2008). Dr. Perez's professional portfolio includes environmental enterprise consulting and legal and analytical studies.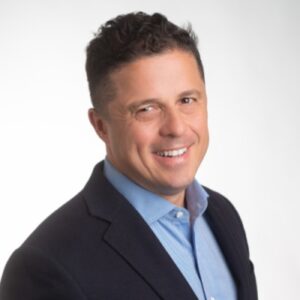 Liam Pisano is a Managing Partner at EduLab Capital Partners. Prior to co-founding EduLab Capital Partners, Liam was the Managing Director at LearnLaunch, an early-stage education technology investment platform, and co-working space. There he managed all LearnLaunch investment activity and drove domestic and international strategy for the organization. He has over 16 years of direct investing experience, holding investment professional positions at Spectrum Equity Investors, Hercules Capital, and Patriot Capital. He also co-founded one of the first MOOC's for student use, Academic Earth, which was named as Time Magazine top websites of 2009 and was eventually sold to an ABRY Partners portfolio company. Liam received his B.A. in Political Science from Williams College, where he was a member of the two time National Championship Division III cross country team. He received his M.B.A from Yale University where he was a founding member of the Yale Economic Review.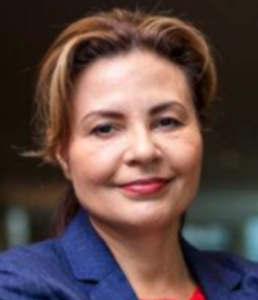 Norma Parraz is the Founder and CEO of Konekti Technologies Corp. Ms. Parraz launched new Education Technology Tools designed to connect home and school via mobile applications to support students and families. These Tech tools are focused in fostering stronger communication by offering multi-language options for end-users. The multilingual tool allows families from different backgrounds to be fully engaged in their children's academic success. Ms. Parraz past professional experience includes legislative and public policy work in the nation's capital. She is a graduate of the University of Arizona, a Ford Foundation Public Policy Fellow, and a Camelback Fellow. Her current community engagements include serving as Chair of the Phoenix Police Community Advisory Board, the Phoenix Film Foundation Board, and the KIPP-Southern California Board of Directors.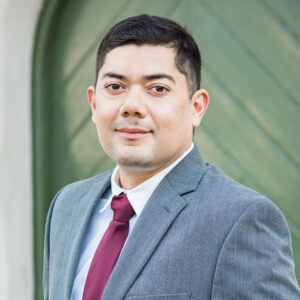 Larry John Porras joined the Raise Your Hand Texas Advocacy team in 2021. A native of West Texas and raised in the small community of Valentine, Texas, Larry John earned both his bachelor's and master's degrees in Political Science and Public Administration at Texas Tech University. He launched his career working for the City of Lubbock, managing homeless prevention + work force development, fleet acquisition, and contract compliance. He gained further experience in local, state, and federal policy and outreach work while on staff at the offices of Congressman Pete Gallego, then-State Representative Cesar Blanco, and most recently the City of El Paso. A child of a recently retired teacher and a school board member, Larry John is passionate about promoting public education and working to increase awareness throughout the community.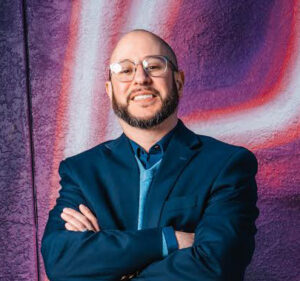 A pioneer in Science, Technology Education, Arts and Math (STEAM), and entrepreneurship program development, holds B.A. in Computer Animation, emphasizing Design, Innovation, and Brand Strategy. His professional experience includes 15 years in workforce development, 21st-century non-profit management, and entrepreneurial ecosystem building. Mr. Sapien collaborates at the national level and has raised over 3.2M in revenue impacting over 60K individuals in the LatinX community. Sapien launched the first-ever high school STEM Business Challenge and has recently launched the first-ever Augmented Reality (AR) Science Fair World Climate Change Challenge (https://arsciencefair.com/).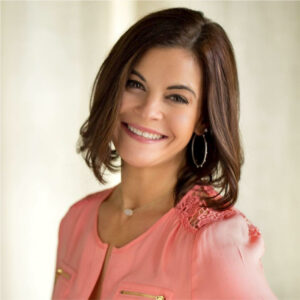 After teaching for 17 years and having a passion for early literacy and teaching, I am proud to be part of a non-profit company that focuses on closing the achievement gap and providing a strong foundation for early learners. We provide a research-based and evidence-based curriculum to students to ensure success in the early years and throughout their years of school.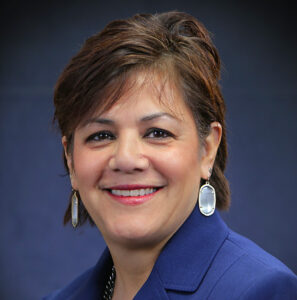 Dr. Veronica Vijil began her tenure as Superintendent of Schools for the Fabens Independent School District in February 2019. Prior to her current role, Dr. Vijil was Canutillo ISD's Associate Superintendent. She has worked in education for over 30 years. Vijil began her career as a teacher for the Ysleta Independent School District. After her time there, she and her husband relocated to Indianapolis, IN where she continued to teach English Language Arts. Another relocation took her family to Spring, TX where she worked for Spring ISD for 19 years as a science teacher, assistant principal, principal, and executive director. Vijil says that she stays grounded by teaching for Sam Houston State University as an adjunct professor. She earned a Doctorate of Education at Sam Houston University, a Master of Education at Indiana Wesleyan University, and a Bachelor of Science at The University of Texas at El Paso. Veronica completed coursework for her administrative certificate at The University of Houston. Vijil believes that being the Superintendent of Fabens ISD is a continuation of her obligation to utilize the gifts that have been bestowed upon her. Being the first Latina Superintendent of Fabens ISD is truly a dream come true for her. She remains committed to mentoring students, supporting teachers, reaching out to the community, and building a strong rapport with the Board of Trustees.