Bridging the Digital Divide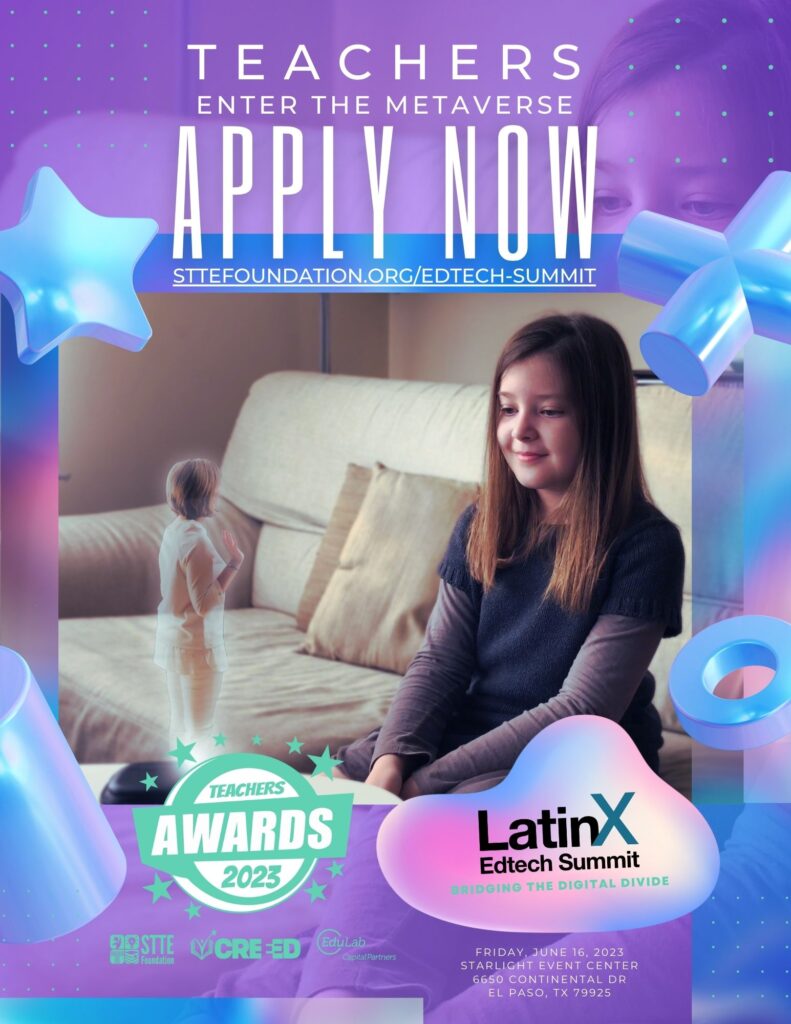 Teacher Awards Enters the Metaverse
Attention, innovative educators! Are you passionate about fostering learning through interactive, immersive methods? The STTE Foundation wants to celebrate your visionary approach to teaching with our Teacher Awards initiative!
Envision a future where Augmented Reality and Artificial Intelligence fuse seamlessly into students' smart glasses – a reality that's just around the corner! We're on a quest to find the most inspiring teaching experiences to incorporate into the metaverse. With the help of STTE and our partners, hologram teachers will be developed to bridge the digital divide and ensure access to quality education for all.
Winning teachers will receive prizes and recognition and have their cutting-edge teaching methods showcased at our LatinX EdTech Summit's Teacher Awards ceremony on Friday, June 16, 2023, at the Starlight Event Center. Furthermore, winners will be featured in future learning textbooks that will reach mass amounts of students for generations to come!
Ready to participate? Here's how:
Create a one-minute video demonstrating your innovative lesson.

Upload it to YouTube and send us the link.

Click the submit button to share your lesson with us.
Feel free to submit multiple entries! Submissions will be evaluated based on creativity, engagement, and relevance to your subject matter.
Hurry, the submission deadline is April 30, 2023!
Thank you for your passion and dedication, and best of luck!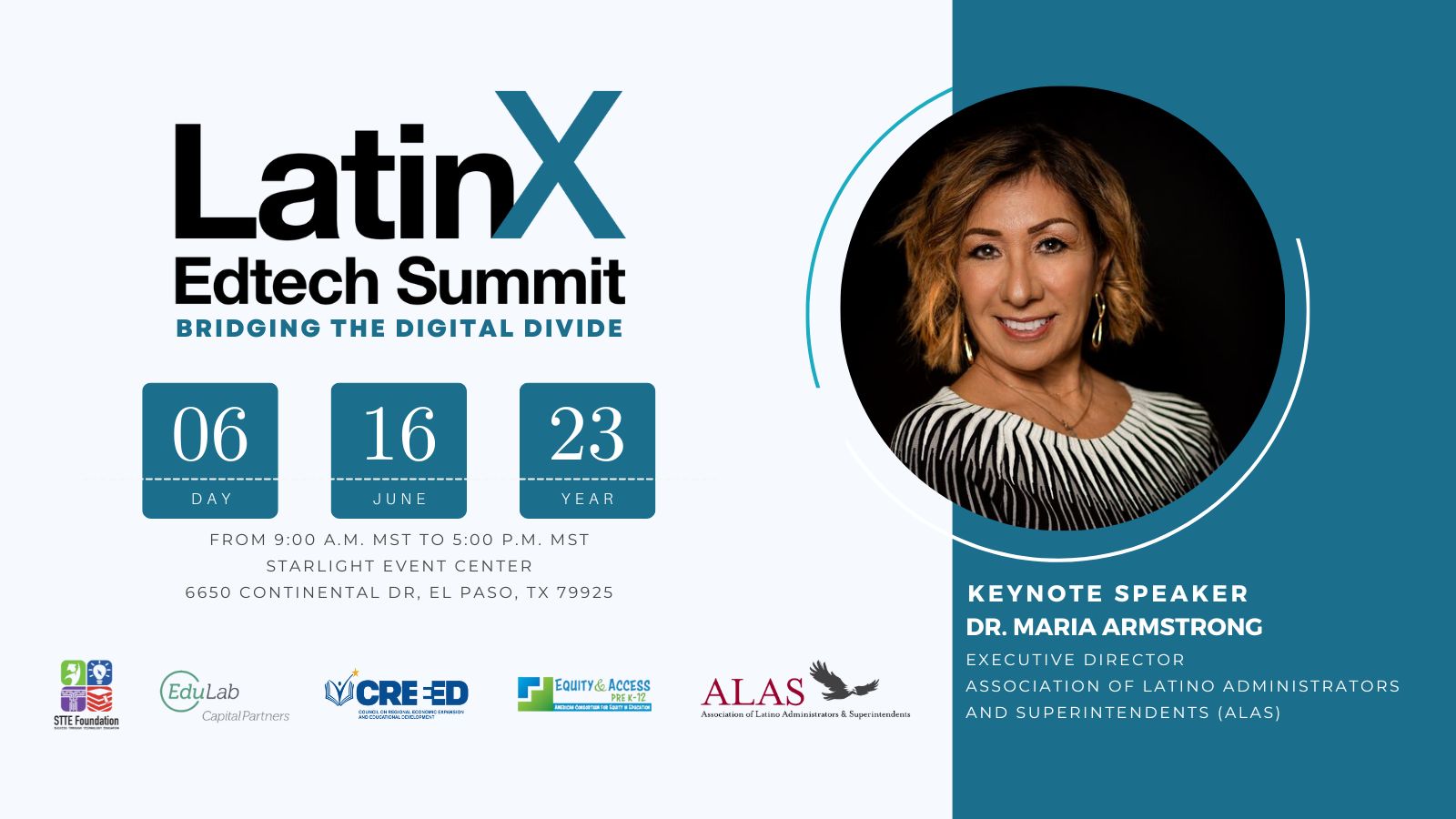 About LatinX EdTech Summit 2023
The STTE Foundation, EduLab Capital and the American Consortium for Equity in Education will be teaming up to organize a day of Exploration in STEAM, Celebrating Educators and Creating Action as it relates to LatinX in education technology. Advances in technology are radically impacting the education system through innovative platforms that deliver highly-effective experiential and immersive learning. While there is an emergence of innovative Edtech companies, there still remains a lack of access to education resources in underserved Latinos communities specifically in small-sized school districts in rural areas which historically have limited resources.
Who Should Attend & Why
The LatinX EdTech Summit is a must-attend event for anyone who wants to stay at the forefront of education technology. Here's why you won't want to miss out:
Superintendents:

Network with national leaders and connect with emerging EdTech founders. Discover new strategies and technologies that can help improve student outcomes and drive success.

EdTech Founders:

Network with leaders in education and connect with decision makers. Get your products and services in front of key influencers in the education space and showcase your solutions to potential partners and investors.

Economic Professionals:

Discover emerging technologies that can help bridge the digital divide. Help ensure that all students have access to the technology and resources they need to succeed in school and beyond.

Education Foundations:

Support efforts that steam immediate action that can impact communities. Learn about the latest trends in education technology and discover new ways to support students, teachers, and schools in your community.

EdTech Investors:

Connect with emerging EdTech companies and experience direct user growth strategies. Discover exciting new investment opportunities and connect with entrepreneurs who are driving innovation in the education space.

Principals:

Advocate for EdTech solutions for your schools and teachers. Explore the latest trends and advancements in education technology and learn how you can help your school stay ahead of the curve.

Education CTO's and CIO's:

Endorse EdTech solutions that can bridge the digital divide in your domains. Find innovative solutions that can help you overcome common challenges and drive success in your school district.

Computer Science Teachers:

Learn what solutions can be implemented at your schools impacting learning. Discover new tools and technologies that can help you engage students and drive learning outcomes in your classroom.
Summit Goals
The LatinX in Edtech will accomplish its goals by connecting leading national EdTech companies, hispanic education leaders of influence to develop sustainable and resilient solutions for action. Our goals are as follows:
Exploration:

Provide insights from the education community on how LatinX educators and entrepreneurs have weathered the pandemic – unearthing culturally specific challenges and workarounds to those challenges.

Celebration:

Recognize the achievements of regional educators that have excelled throughout the past year and all of the dysfunction it has created for teachers and students alike.

Action:

Move attendees to leave the conference with purpose and a frictionless and resilient plan. How can we help and how much time will it take? LatinX in Edtech will seek the actionable answers from the multifaceted group of attendees.
Organizers with a wealth of experience in the education system uniquely designed the LatinX in Edtech summit to collectively identify digital disparities and emphasize swift action for resolution. By design, LatinX in Edtech Summit 2023 will convene nimble Edtech solutions that can easily be obtained and deployed thus creating cultural change.
Keynote Speaker 
Dr. Maria Armstrong, ED for
Association of Latino Administrators and Superintendents (ALAS)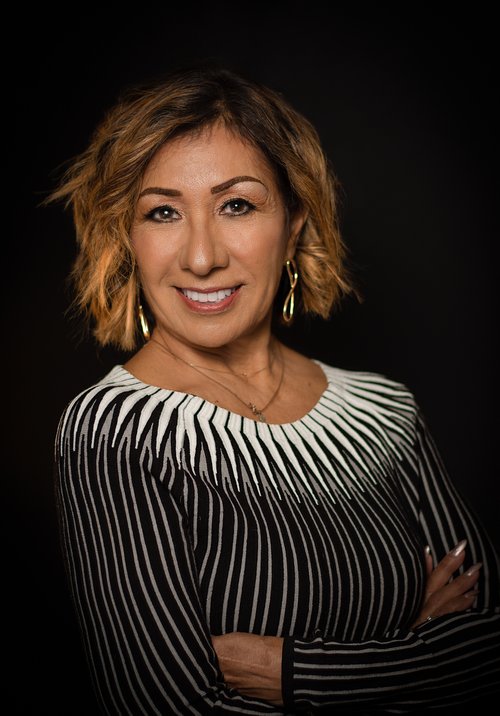 Dear esteemed Leaders in Education,
It is my honor and pleasure to invite you to the second annual LatinX EdTech Summit taking place on Friday, June 16, 2023 in El Paso, Texas. As the Executive Director of the Association of Latino Administrators and Superintendents (ALAS), I am thrilled to be the keynote speaker for this exciting and action-driven event.
The EdTech Summit promises to be a vibrant gathering of Superintendents, EdTech Founders, investors, Education Foundations, and economic development professionals, all coming together to explore the latest trends and advancements in education technology. This year's summit will feature high-level panel discussions and an innovative EdTech pitch competition showcasing emerging technologies solving education's top challenges. In addition, through a virtual teacher awards ceremony, the summit will also recognize teachers for their best-in-class lessons.
I am excited to be part of such a dynamic and innovative event and to share my knowledge and insights with all of you. As we come together to learn, network, and share ideas, let us remember the importance of education and its impact on our communities. Let us also remember the power of collaboration and the strength that comes from working together towards a common goal.
I look forward to meeting all of you and engaging in thought-provoking discussions about the future of education technology. Together, let's make this year's EdTech Summit a resounding success!

Sincerely,


Dr. Maria Armstrong
 Executive Director
Association of Latino Administrators and Superintendents (ALAS)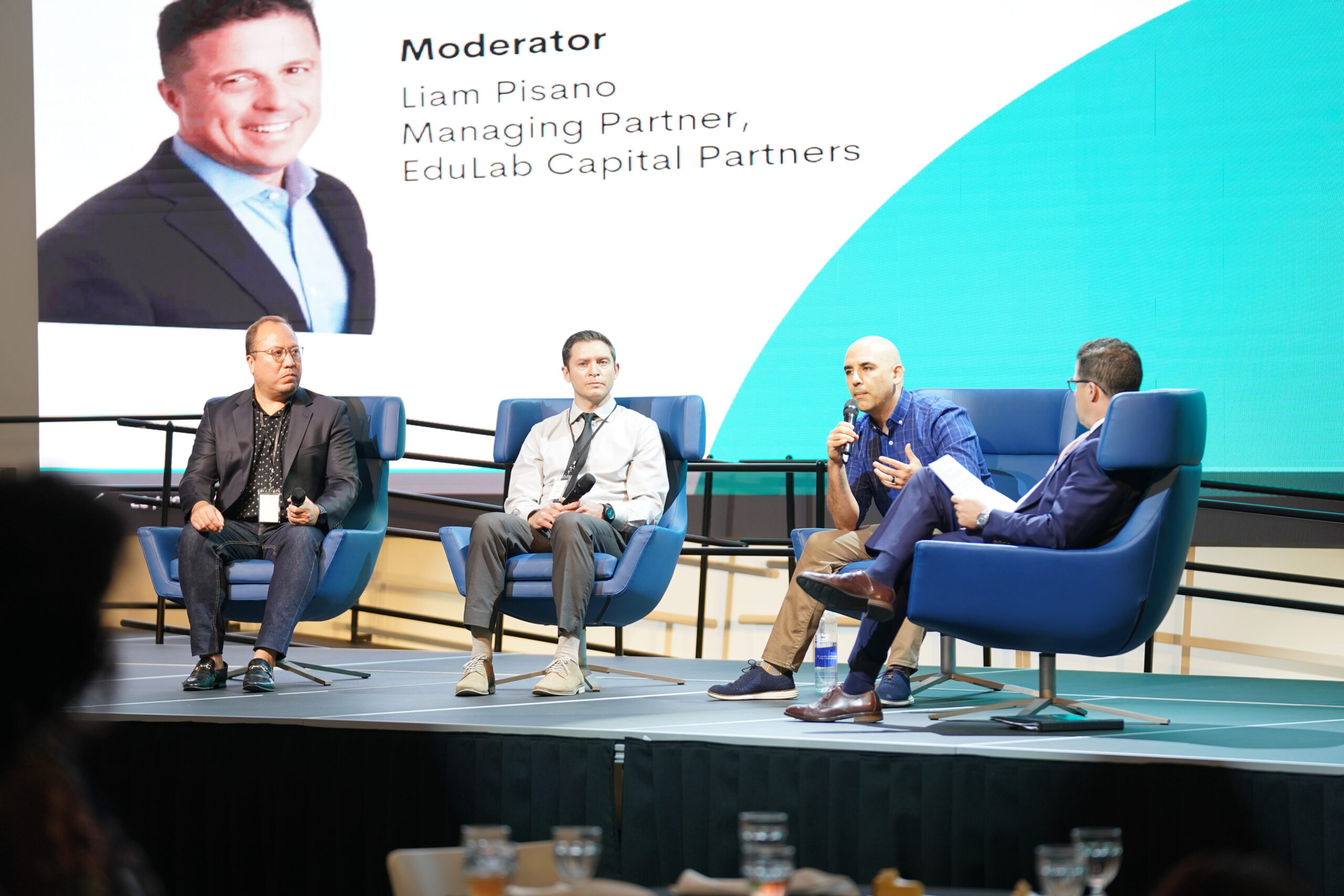 Tentative Summit Schedule
Opening & Keynote
9:00 AM
Get ready for an inspiring start to the LatinX EdTech Summit as we kick off with opening remarks from renowned education leaders, expert organizers, and a powerful keynote speaker.
Teacher Awards
9:35: AM 10:00 AM
The first-ever teacher awards demo show with holographic models of the best educators and experience the intersection of education and the metaverse.
Panel 1: Action Aftermath
10:15 AM
Summit creators will discuss the progress made since the last summit and share their actionable vision for the future. Gain valuable insights into the next steps for addressing digital disparities and advancing education technology for underserved Hispanic populations.
Panel 2: Superintendents
11:00 AM
Learn from experienced and innovative national education leaders on leveraging technology for Hispanic student populations. Gain valuable insights and discover best practices for driving action in education.
Panel 3: EdTech Founders
12:00 PM
Learn from successful entrepreneurs on their experiences in building and growing EdTech startups. Learn about the latest trends and best practices in EdTech from those who have lived it and shaping the future of education.
Panel 4: Digital Divide
1:00 PM
Learn from experts about bridging the technology gap for underserved student populations. Discover practical strategies and initiatives to ensure that all students have access to the tools they need to succeed.
Panel 5: Higher Ed Presidents
2:00 PM
Learn from top leaders in education on their vision for the future of learning. Discover how they leverage technology to improve student outcomes and increase access to higher education, and gain valuable insights on the latest trends in the industry.
Pipeline Pitch
3:00 PM
Witness national EdTech entrepreneurs pitch their emerging technology solutions in a unique shark tank-style event focused on bridging the digital divide. See the latest innovations in EdTech and watch superintendents evaluate the most promising solutions for underserved student populations.
EdTech Awards & Closing
4:30 PM
Join us for the exciting conclusion of the Second Annual EdTech Pipeline Pitch Competition as we announce the winning team's innovative solution for bridging the digital divide. Following the competition, don't miss the closing remarks from the visionary creators of the LatinX EdTech Summit, as they reflect on the groundbreaking ideas, insights, and connections forged during this transformative event.
Interested in Sponsoring?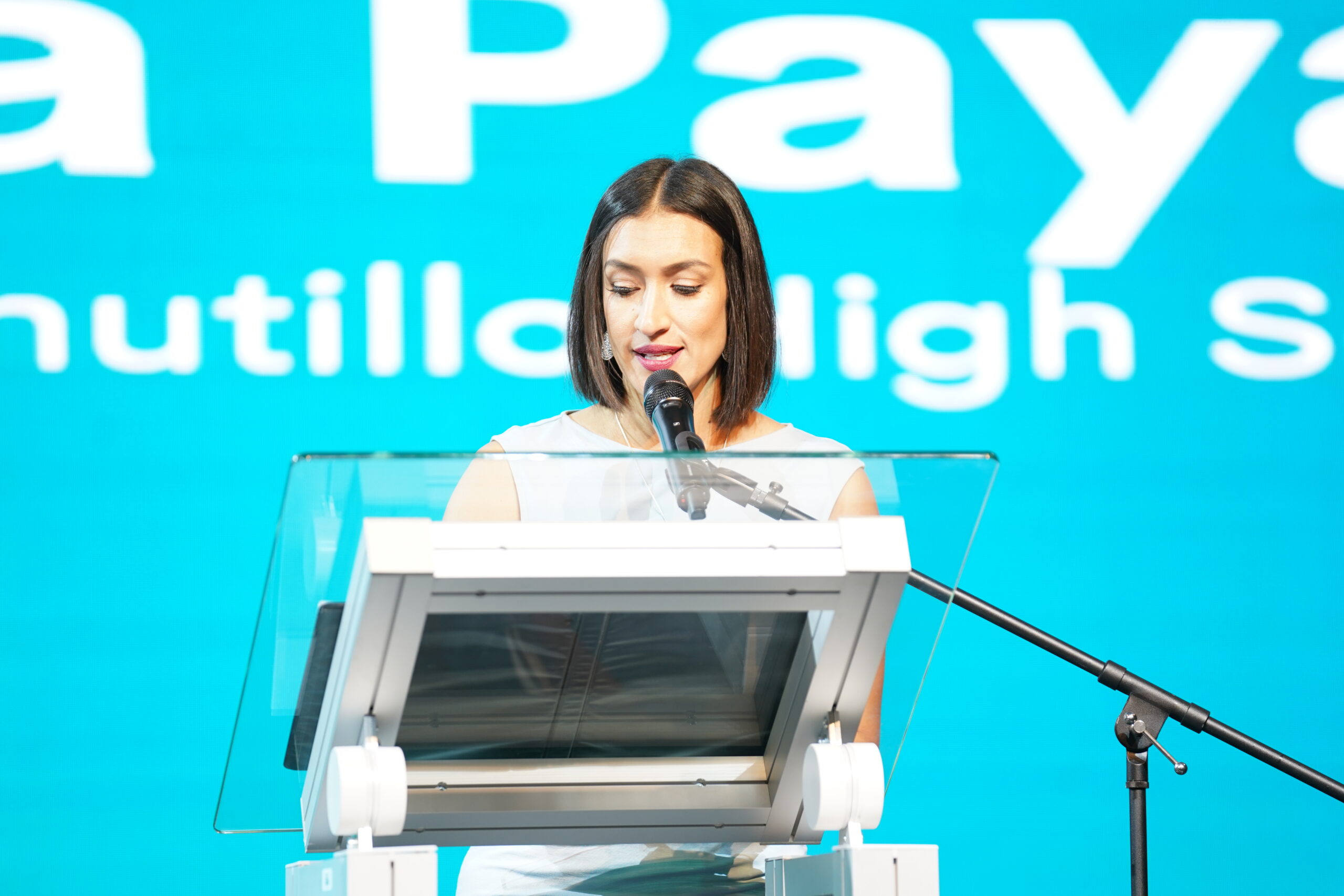 We invite education foundations, and investors in EdTech to join us as sponsors of the LatinX EdTech Summit 2023. Our experienced organizers have carefully crafted this event to bring together key players in the education space to address the digital disparities that exist in our education system. By emphasizing swift action and bringing nimble Edtech solutions to the forefront, we hope to create a cultural shift towards more accessible and equitable education for all.
As a sponsor, you will play a crucial role in providing options for accessibility to cutting-edge technologies and serving underserved populations. You will have the opportunity to connect with Edtech leaders and demonstrate how to better serve the Hispanic market, a rapidly growing segment of the education space. Additionally, your support will help us recognize and celebrate outstanding teachers through our awards mechanism.
Join us as a sponsor of the LatinX EdTech Summit 2023 and make a lasting impact on the future of education. Together, we can bridge the digital divide and create a more equitable and accessible education system for all.
Please Contact Us
email: [email protected]om
Friday, June 16, 2023
From 9:00 A.M. MST to 5:00 P.M. MST
Starlight Event Center
6650 Continental Dr.
El Paso, Texas 7992
More info here