Bridging the Digital Divide
Starlight Event Center, El Paso, Texas
About LatinX EdTech Summit 2023
The STTE Foundation, EduLab Capital and CREEED will be teaming up to organize a day of Exploration in STEAM, Celebrating Educators and Creating Action as it relates to LatinX in education technology. Advances in technology are radically impacting the education system through innovative platforms that deliver highly-effective experiential and immersive learning. While there is an emergence of innovative Edtech companies, there still remains a lack of access to education resources in underserved Latinos communities specifically in small-sized school districts in rural areas which historically have limited resources.
Who Should Attend
The LatinX EdTech Summit is a must-attend event for anyone who wants to stay at the forefront of education technology. Here's why you won't want to miss out:
Superintendents:

Network with national leaders and connect with emerging EdTech founders. Discover new strategies and technologies that can help improve student outcomes and drive success.

EdTech Founders:

Network with leaders in education and connect with decision makers. Get your products and services in front of key influencers in the education space and showcase your solutions to potential partners and investors.

Economic Professionals:

Discover emerging technologies that can help bridge the digital divide. Help ensure that all students have access to the technology and resources they need to succeed in school and beyond.

Education Foundations:

Support efforts that steam immediate action that can impact communities. Learn about the latest trends in education technology and discover new ways to support students, teachers, and schools in your community.

EdTech Investors:

Connect with emerging EdTech companies and experience direct user growth strategies. Discover exciting new investment opportunities and connect with entrepreneurs who are driving innovation in the education space.

Principals:

Advocate for EdTech solutions for your schools and teachers. Explore the latest trends and advancements in education technology and learn how you can help your school stay ahead of the curve.

Education CTO's and CIO's:

Endorse EdTech solutions that can bridge the digital divide in your domains. Find innovative solutions that can help you overcome common challenges and drive success in your school district.

Computer Science Teachers:

Learn what solutions can be implemented at your schools impacting learning. Discover new tools and technologies that can help you engage students and drive learning outcomes in your classroom.
Summit Goals
The LatinX in Edtech will accomplish its goals by connecting leading national EdTech companies, hispanic education leaders of influence to develop sustainable and resilient solutions for action. Our goals are as follows:
Exploration:

Provide insights from the education community on how LatinX educators and entrepreneurs have weathered the pandemic – unearthing culturally specific challenges and workarounds to those challenges.

Celebration:

Recognize the achievements of regional educators that have excelled throughout the past year and all of the dysfunction it has created for teachers and students alike.

Action:

Move attendees to leave the conference with purpose and a frictionless and resilient plan. How can we help and how much time will it take? LatinX in Edtech will seek the actionable answers from the multifaceted group of attendees.
Organizers with a wealth of experience in the education system uniquely designed the LatinX in Edtech summit to collectively identify digital disparities and emphasize swift action for resolution. By design, LatinX in Edtech Summit 2023 will convene nimble Edtech solutions that can easily be obtained and deployed thus creating cultural change.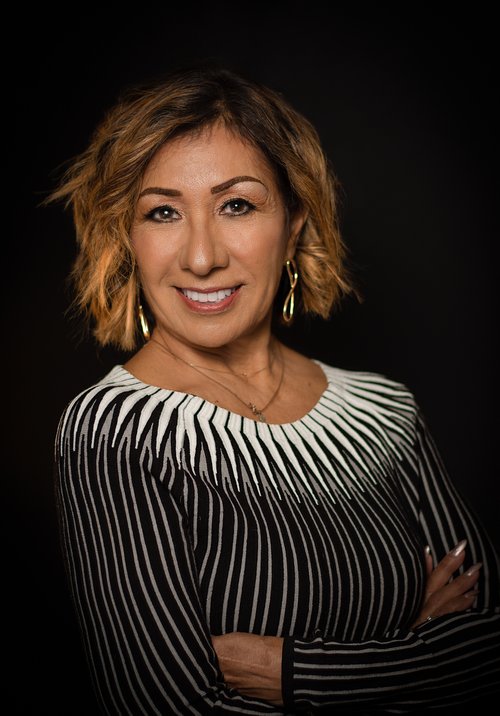 K12 Keynote Speaker 
Dr. Maria Armstrong, ED for
Association of Latino Administrators and Superintendents (ALAS)
Dear esteemed Leaders in Education,
It is my honor and pleasure to invite you to the second annual LatinX EdTech Summit taking place on Friday, June 16, 2023 in El Paso, Texas. As the Executive Director of the Association of Latino Administrators and Superintendents (ALAS), I am thrilled to be the keynote speaker for this exciting and action-driven event.
The EdTech Summit promises to be a vibrant gathering of Superintendents, EdTech Founders, investors, Education Foundations, and economic development professionals, all coming together to explore the latest trends and advancements in education technology. This year's summit will feature high-level panel discussions and an innovative EdTech pitch competition showcasing emerging technologies solving education's top challenges. In addition, through a virtual teacher awards ceremony, the summit will also recognize teachers for their best-in-class lessons.
I am excited to be part of such a dynamic and innovative event and to share my knowledge and insights with all of you. As we come together to learn, network, and share ideas, let us remember the importance of education and its impact on our communities. Let us also remember the power of collaboration and the strength that comes from working together towards a common goal.
I look forward to meeting all of you and engaging in thought-provoking discussions about the future of education technology. Together, let's make this year's EdTech Summit a resounding success!

Sincerely,


Dr. Maria Armstrong
Executive Director
Association of Latino Administrators and Superintendents (ALAS)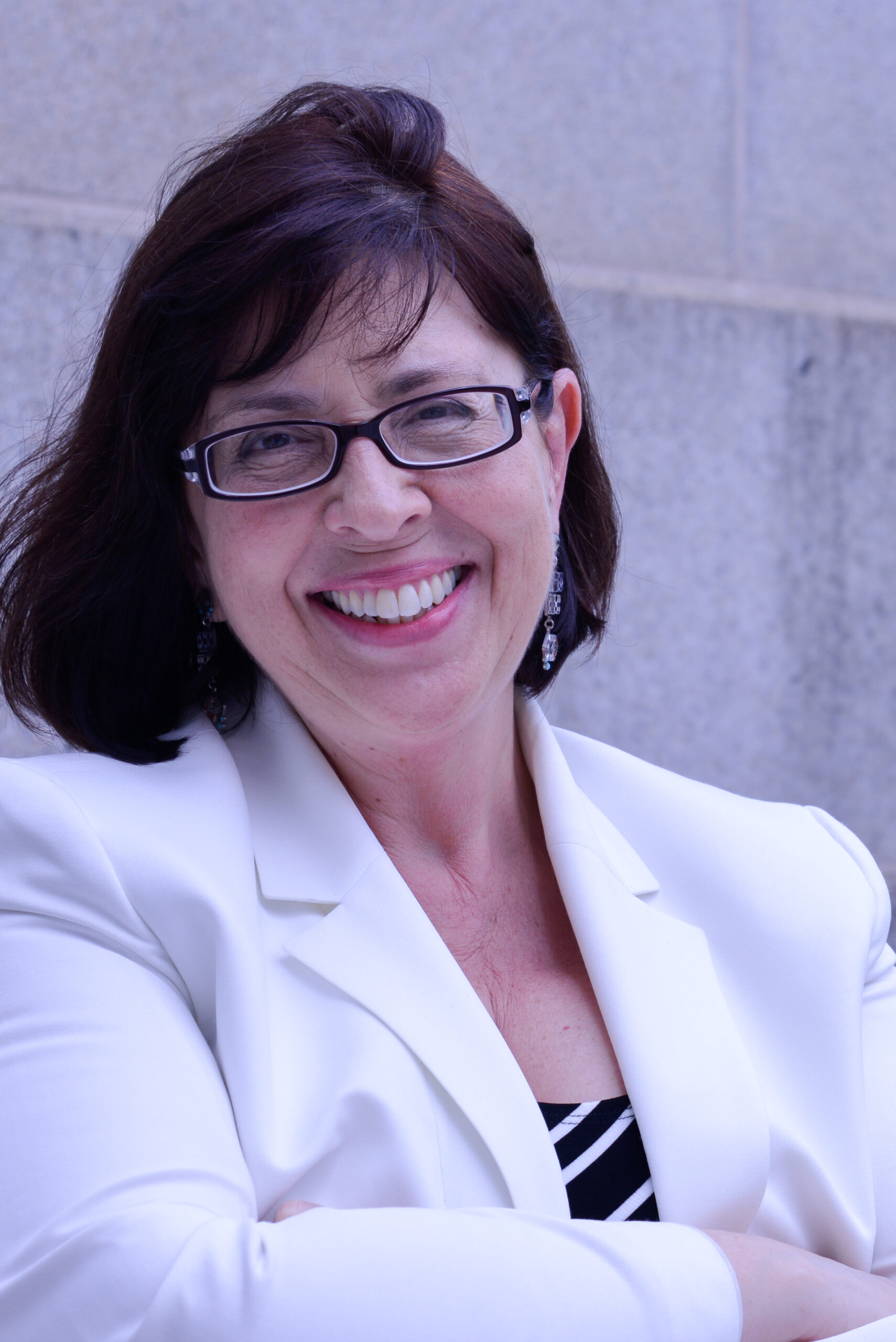 Higher Ed Keynote Speaker 
Sarita E. Brown is Co-founder & President of 
Excelencia
 in Education, the nation's premier authority on accelerating Latino student success in higher education by linking research, policy, and practice to better serve Latino students.
A recognized leader and advocate for equity in higher education, she began her career at the University of Texas at Austin, where she built a national model for increasing the number of students of color in graduate education and in the academy. Seeking her skills as a change agent, she was recruited to come to Washington, DC, where she served in leadership roles at higher education associations, American University, and the Hispanic Scholarship Fund Institute. She was appointed Executive Director of the White House Initiative on Educational Excellence for Hispanic Americans during the Clinton Administration.
As Excelencia's President, Sarita draws on her expertise catalyzing higher educational institutions and leaders and supports the expansion of Excelencia's network of college and university presidents and chancellors committed to making their campuses learning environments where Latino students thrive. She engages partners and investors to advance Excelencia's tactical plan and transform higher education to intentionally serve Latino students.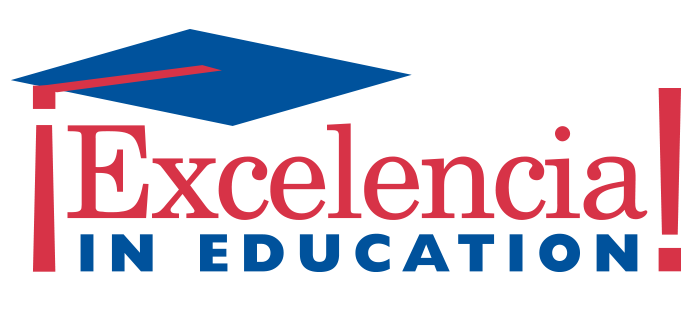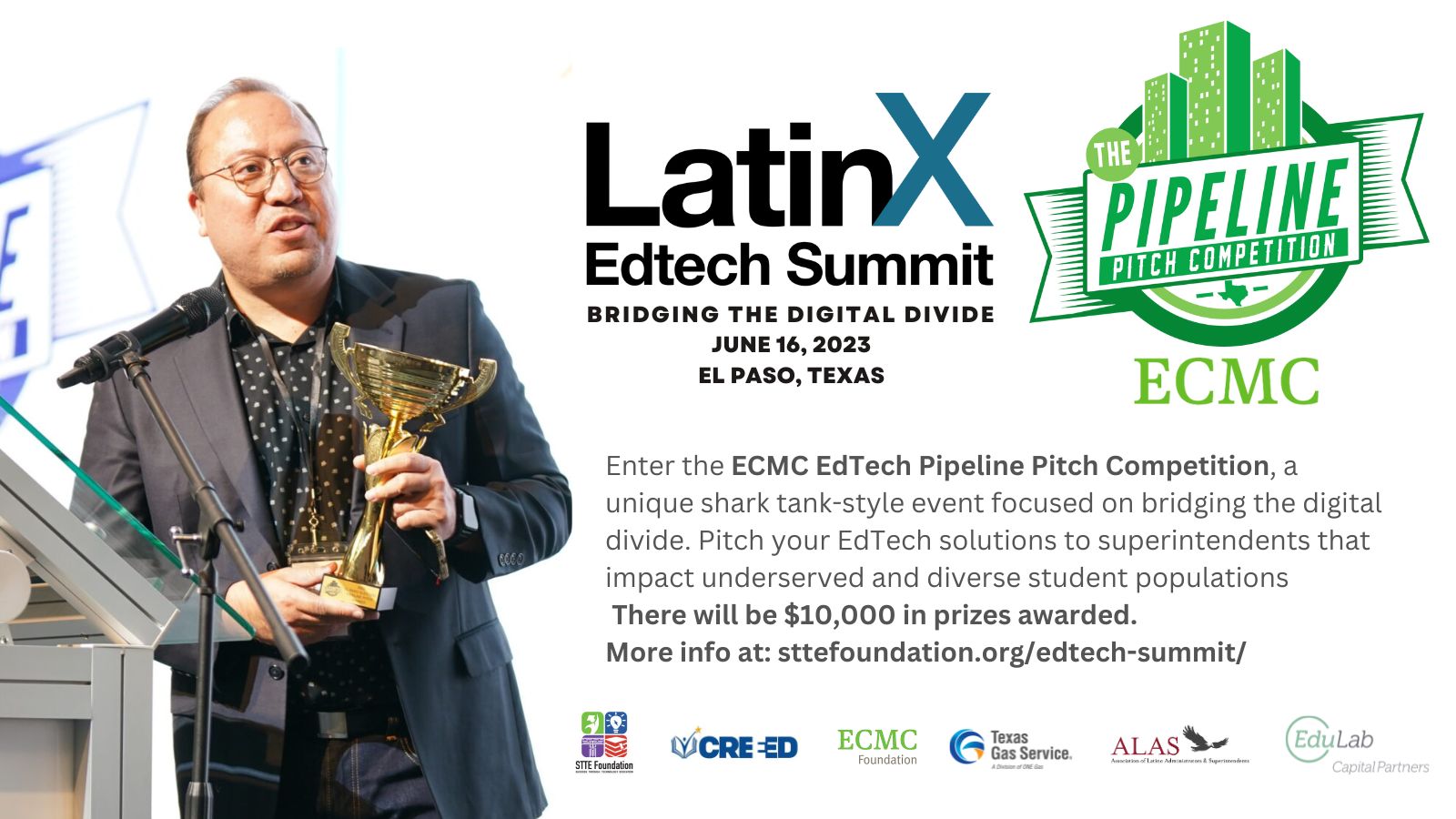 As an aspiring entrepreneur in the EdTech sphere, wouldn't it be fantastic to showcase your innovative product to a panel of highly experienced judges who are well-equipped to identify the best solutions to bridge the digital divide for underserved student populations? If you happen to cater to diverse Hispanic and higher education communities, then you might be perfect for the ECMC Foundation Pipeline Pitch! This is not your run-of-the-mill competition, but a shark tank-style pitch event that promises to put your pitching skills to the test.
In this exciting competition, you will be given the opportunity to pitch your amazing ideas for five minutes and then answer any questions from the judges in a follow-up Q&A session for another five minutes. The judges, who are superintendents, education leaders, and investors, will provide you with valuable feedback on your solutions. The competition has two divisions, K12 and Higher Education, and the grand prize for each division is $5,000!
If you are interested in being a participant, please email the team at EduLab Capital at [email protected]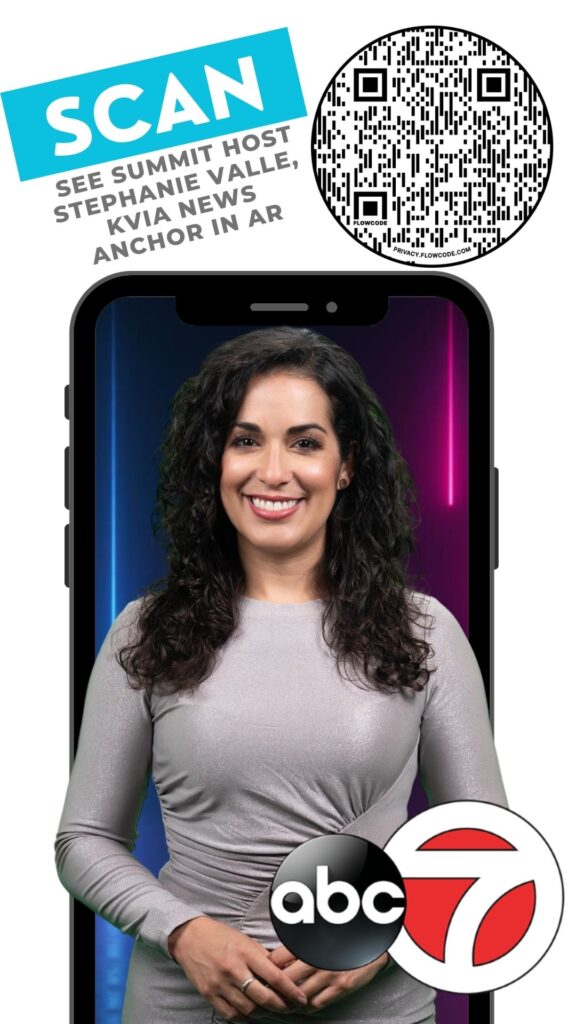 LatinX EdTech Summit Host Stephanie Valle, ABC7, KVIA News Anchor
Opening Ceremony – 9:15 AM
Get ready for an inspiring start to the LatinX EdTech Summit as we kick off with opening remarks from the LatinX EdTech Summit Co-founders and education leaders. Our distinguished LatinX EdTech Summit Co-founders, Liam Pisano and Joseph Sapien, will inaugurate the event.
Alysha Swann, a respected member of the STTE Board
Dr. Beto Pallares, Chairman of the STTE Board, will deliver the opening remarks.
Welcoming remarks will be given by Eddie Rodriguez, the Executive Director of CREEED.
Year One Aftermath (9:30 – 9:45 AM):
Join past summit leaders including Liam Pisano from EduLab Capital Partners, Jaime Martinez, Founder of Schola, and AJ De Leon, Founder of Innovare, as they:
Reflect on the progress made since the last gathering.
Share a visionary approach towards the future of LatinX education technology.
Discuss strategies to address digital disparities and enhance EdTech for underserved Hispanic populations.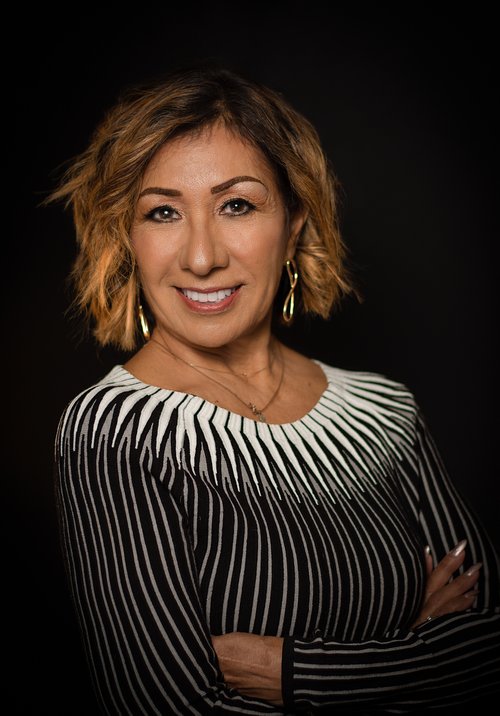 K12 Keynote Speaker – 9:40 AM 
Dr. Maria Armstrong,  Executive Director for the Association of Latino Administrators and Superintendents (ALAS) will share knowledge and insights as attendees come together to learn, network, and share ideas. A keynote address that will reflect on the importance of education and its impact on Hispanic communities. Learn how to harness the power of collaboration and the strength that comes from working together towards common goals. Engage in thought-provoking ideas that is sure to lead to discussions about the future of education technology.
Superintendents Panel 10:10 AM
Driving Change Come engage with experienced and innovative national education leaders on leveraging technology for Hispanic student populations. Gain valuable insights, discover best practices for driving change, and learn how to effectively support LatinX students in your district. Don't miss this chance to learn from those who have successfully bridged the gap for LatinX learners.
Eddie Rodriguez, Executive Director, CREEED (Moderator)

Dr. Oscar Troncoso, Superintendent, Anthony ISD

Dr. Veronica Vijil, Superintendent Fabens ISD

Dr. Rosy Vega-Barrio, Superintendent Tornillo ISD
ECMC K12 Pipeline Pitch – 10:55 AM
Witness national K12 EdTech entrepreneurs pitch their emerging technology solutions in a unique shark tank-style event focused on bridging the digital divide. See the latest innovations in EdTech and watch superintendents evaluate the most promising solutions for underserved student populations. Five companies will pitch for five minutes with five minutes Q&A from the judges. Companies pitching include:
LangInnov

Zoombers

Riveting Results

TeeRead

Ellipsis
Action Networking Time – 11:55 AM
Higher Education Keynote Luncheon Speaker – 12:40 PM 
Higher Education Kick-off, Liam Pisano, EduLab Capital Partners
Introduction, Jacob Fraire, President of ECMC Foundation 
Higher Education Keynote Speaker
Sarita E. Brown is Co-founder & President of Excelencia in Education will be sharing her profound insights into the transformative potential of higher education, with a particular emphasis on Latino student success. She will delve into her extensive work with Excelencia in Education, elucidating the dynamic intersection of research, policy, and practice. Ms. Brown will unveil compelling strategies to advance Latino students' academic achievements and present her revolutionary approach to creating a more equitable educational landscape. As we navigate the conversation around access, diversity, and inclusive excellence, prepare for a discourse that challenges prevailing paradigms and paves the way for a more diverse, inclusive, and prosperous future in higher education.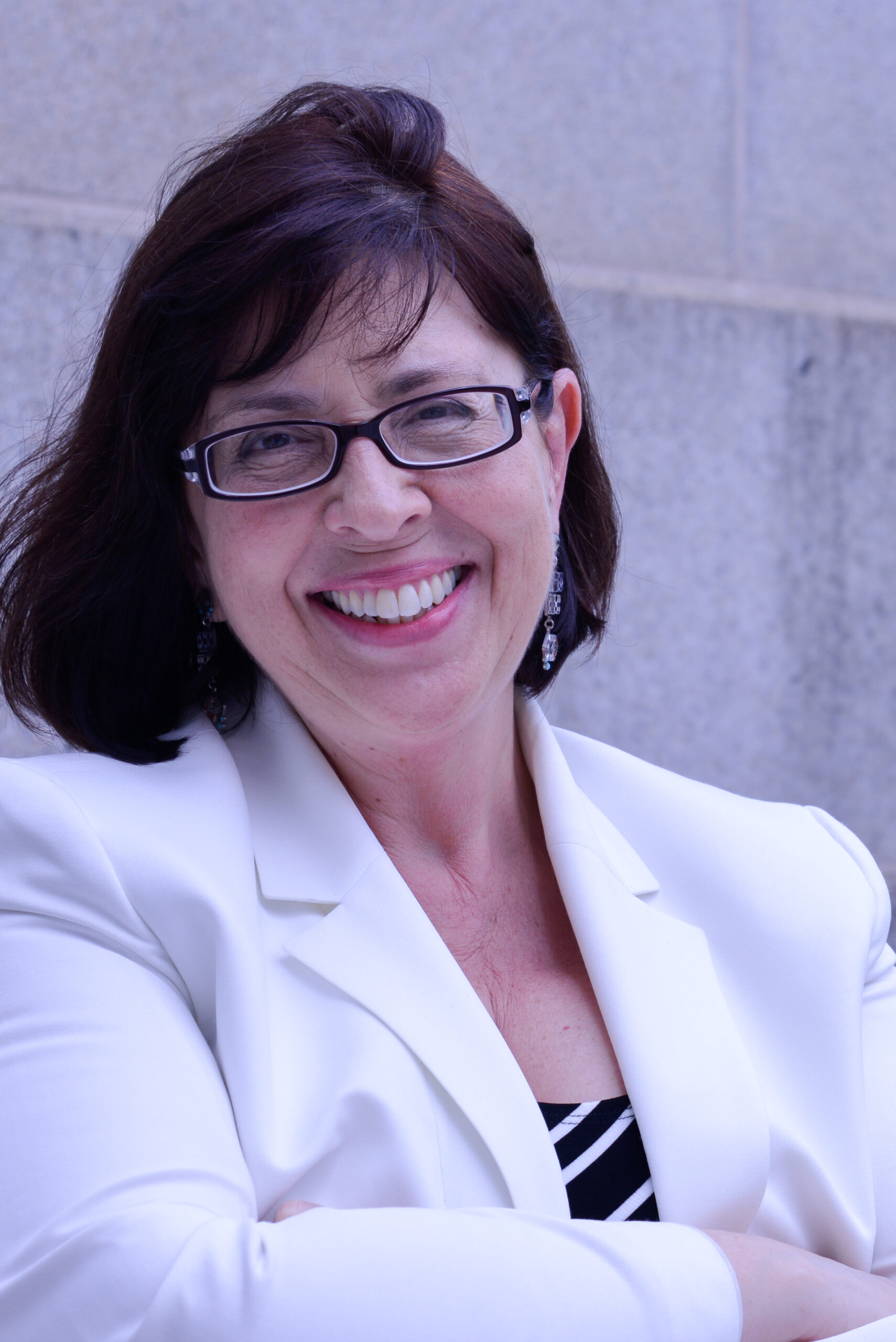 Higher Education Panel – 1:05 PM
Engage with top leaders in education as they share their vision for the future of learning and technology within the LatinX community. Discover how they leverage technology to improve student outcomes, increase access to higher education, drive employability, and address the unique needs of Hispanic students. Gain valuable insights on the latest trends in the industry and be inspired by their dedication to fostering inclusive, equitable learning environments.
Virginia Fraire, University of Texas at El Paso

Marco Fernandez, El Paso Community College

Beth Apodaca, PhD, New Mexico State University
ECMC Higher Education Pipeline Pitch – 1:55 PM
MC'ed by Jessica Haselton, Director, Education Innovation Ventures, ECMC Foundation, witness national higher education EdTech entrepreneurs pitch their emerging technology solutions in a unique shark tank-style event focused on bridging the digital divide. See the latest innovations in EdTech and watch higher education leaders evaluate the most promising solutions for underserved student populations. Five companies will pitch for five minutes with five minutes Q&A from the judges.
Break – 2:55 PM
Introduction to the LatinX EdTech Founders Panel, Noah Carp, STTE Board Member
LatinX EdTech Founders Panel – 3:10 PM
Shaping the Future Join successful entrepreneurs as they share their experiences in building and growing EdTech startups with a focus on LatinX communities. Learn about the latest trends, best practices, and what's on the horizon in EdTech from the individuals who are living it and shaping the future of education.
Beto Pallares, STTE Chairman and Adventure Capitalist (Moderator)

Melvin Hines, CEO and Co-founder, Upswing.io

Javier Arguello, Founder and Executive Director, COGx

Jessica Rothenberg-Aalami,

CEO, Founde

r

,

Cell-Ed
Awards Ceremony – 3:55 PM
Join us for the exciting conclusion of the Second Annual LatinX EdTech Summit as we announce STEM Ambassadors winners, Microsoft Teacher Awards and the winning team's from the ECMC Pipeline Pitch Competition. Following the competition, don't miss the closing remarks from the visionary creators of the LatinX EdTech Summit, as they reflect on the groundbreaking ideas, insights, and connections forged during this transformative event.
Alysha Swann, INSIGHTS Executive Director, Student Awards

Kathy Hansen, Brooke Montgomery, NMSU Arrowhead, Designing the Future of Education

Joseph Sapien, STTE Foundation, Microsoft Teacher Awards

Jessica Haselton, ECMC Foundation Pipeline Pitch Winners
Closing Remarks – LatinX EdTech Summit Co-founders Liam Pisano & Joseph Sapien
Networking and Social – 4:30 – 6:00 PM

A digital reading experience that motivates and supports a whole new generation of Spanish-speaking students with authentic texts.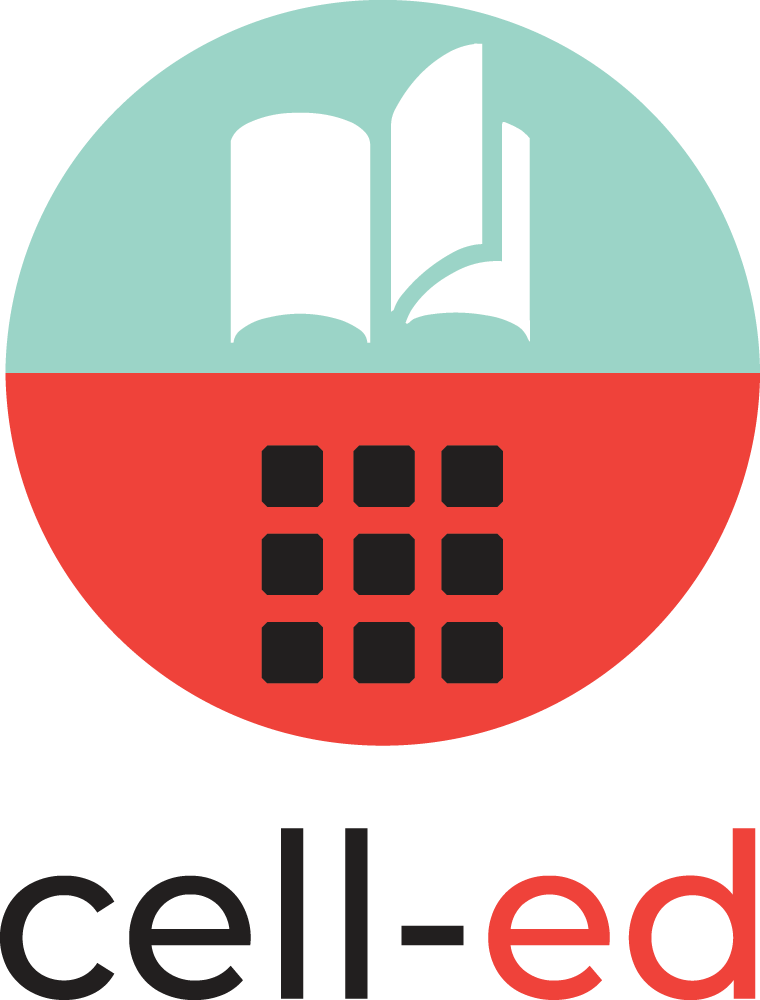 Cell-Ed, a global social enterprise that enables organizations to deliver & track mobile learning across any device, anywhere for the 1 in 3 adults who lack the digital, literacy & health skills needed to thrive.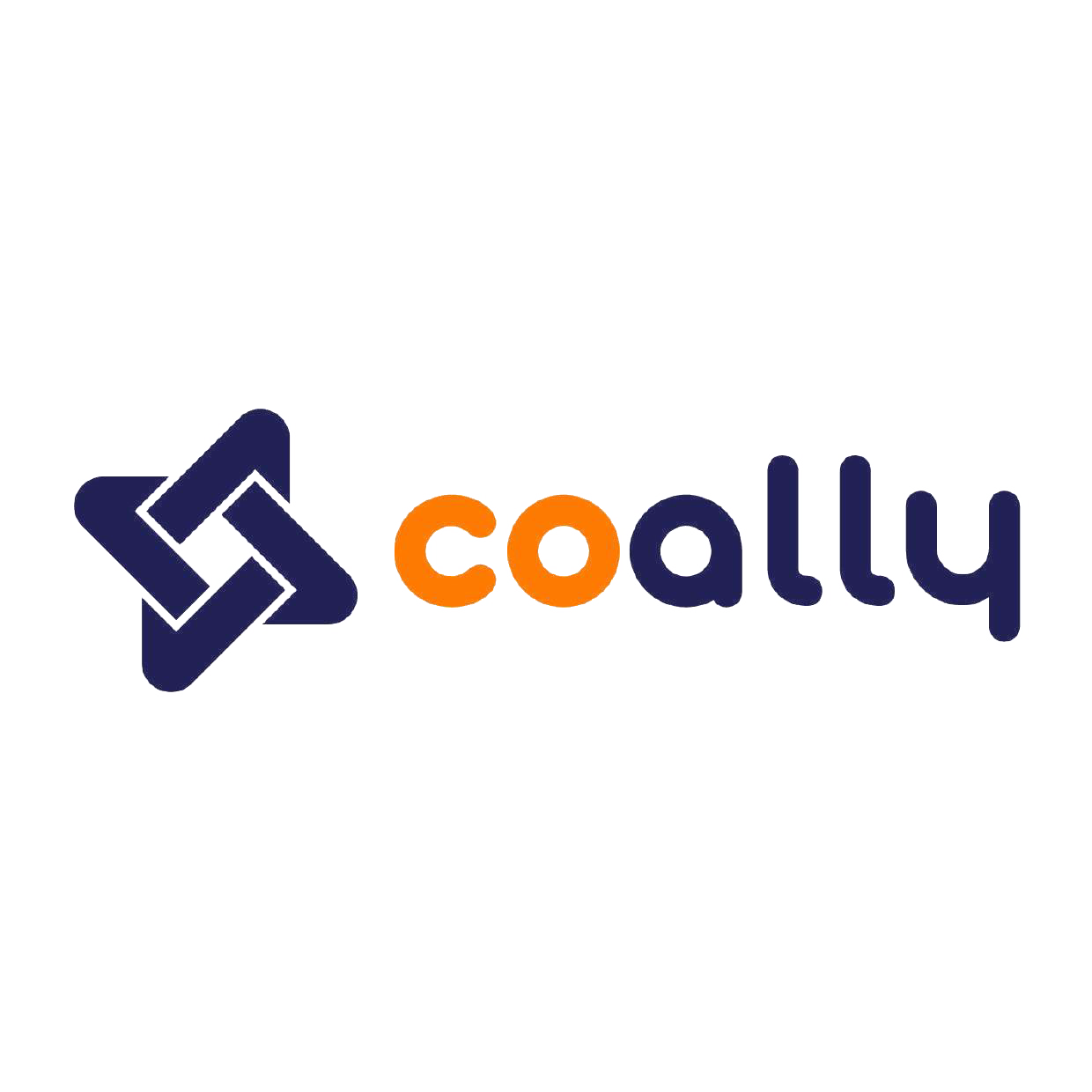 Through our innovative recruitment processes, we allow talented candidates to build and advance their careers. Nearshore Latin talent with advanced English skills for your projects. Our goal is to reduce Latin America's youth unemployment rate. Hiring to reduce inequalities and improve diversity.

COGx translates research from cognitive science into evidence-based programs that improve student learning outcomes.

Epicgroup is bringing education on entrepreneurship and technology to the Spanish-speaking market in online, blended and face-to-face formats.

FundMiner is the most effective solution for fundraising organizations to track their funds and achieve maximum impact.

Quickly Create & Publish All Types of WebAR Experiences No Apps. No Walled Gardens. No Limits.

Our app Inno™ empowers education leaders to make data-driven decisions that positively impact students and communities.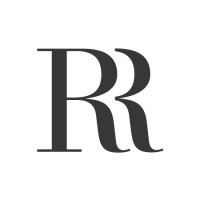 Riveting Results™ is a complete classroom solution to get your high school students—all of them—to read, and enjoy, complex texts.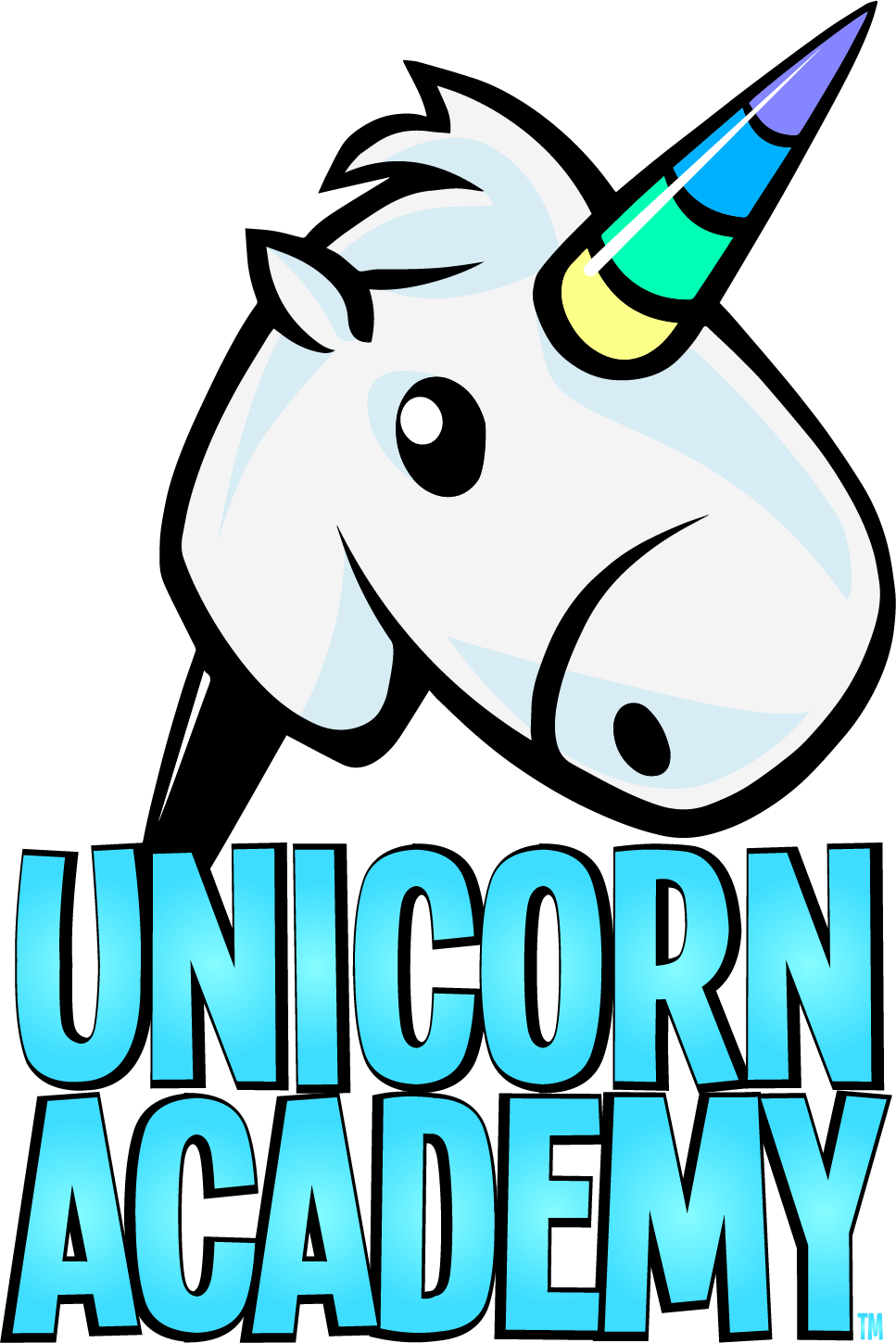 Unicorn Academy is an online platform that engages and educates students in entrepreneurship through AR and AI while tracking their progress. It features Startosphere.io, the world's first AI Lean Business Model Canvas generator.

Upswing is a technology company founded on the premise that access to educational support services should be universal and free. By partnering with educational institutions, we provide students, staff, and admins with a modern student services experience that results in more students attaining a degree.​

Learning platform for math and logic through fun minigames integrated with A.I. that helps achieve all your potential.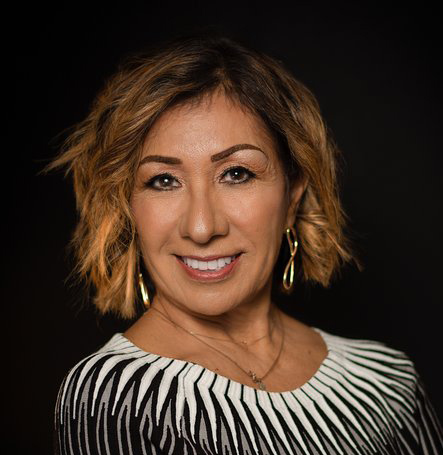 Executive Director Association of Latino Administrators and Superintendents (ALAS)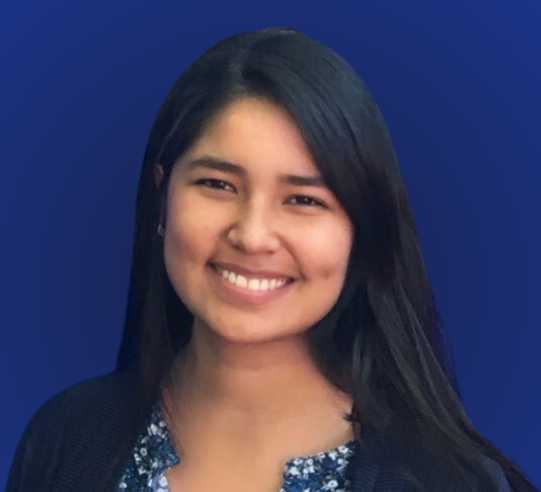 Manager of Educational Outreach at the ADP MaST Academy in the College of Science at UTEP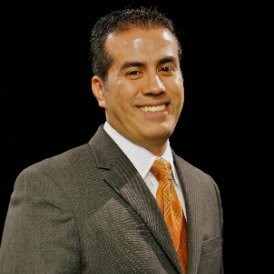 Interim Associate Vice President of Information Technology at El Paso Community College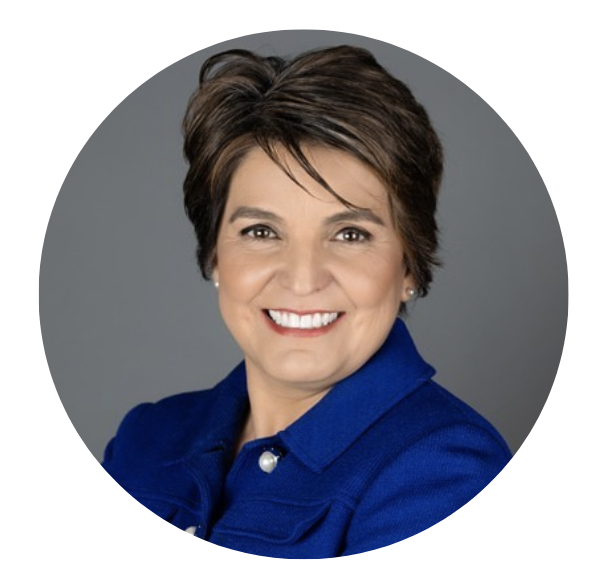 Vice Provost for Student Success and Strategic Initiatives University of Texas El Paso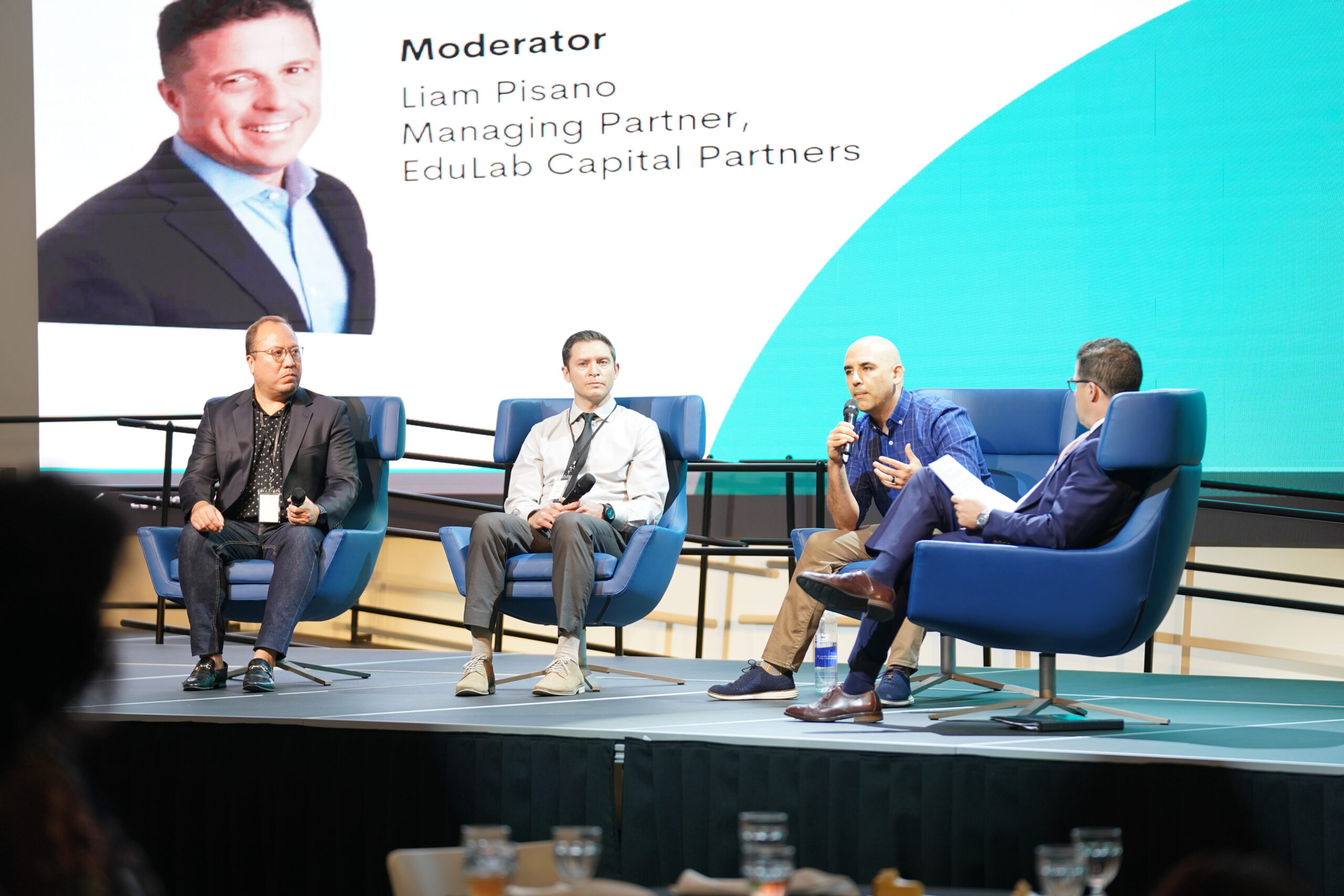 Friday, June 16, 2023
From 9:00 A.M. MST to 5:00 P.M. MST
Starlight Event Center
6650 Continental Dr.
El Paso, Texas 79925
More info here