Stories, STEAM & Startups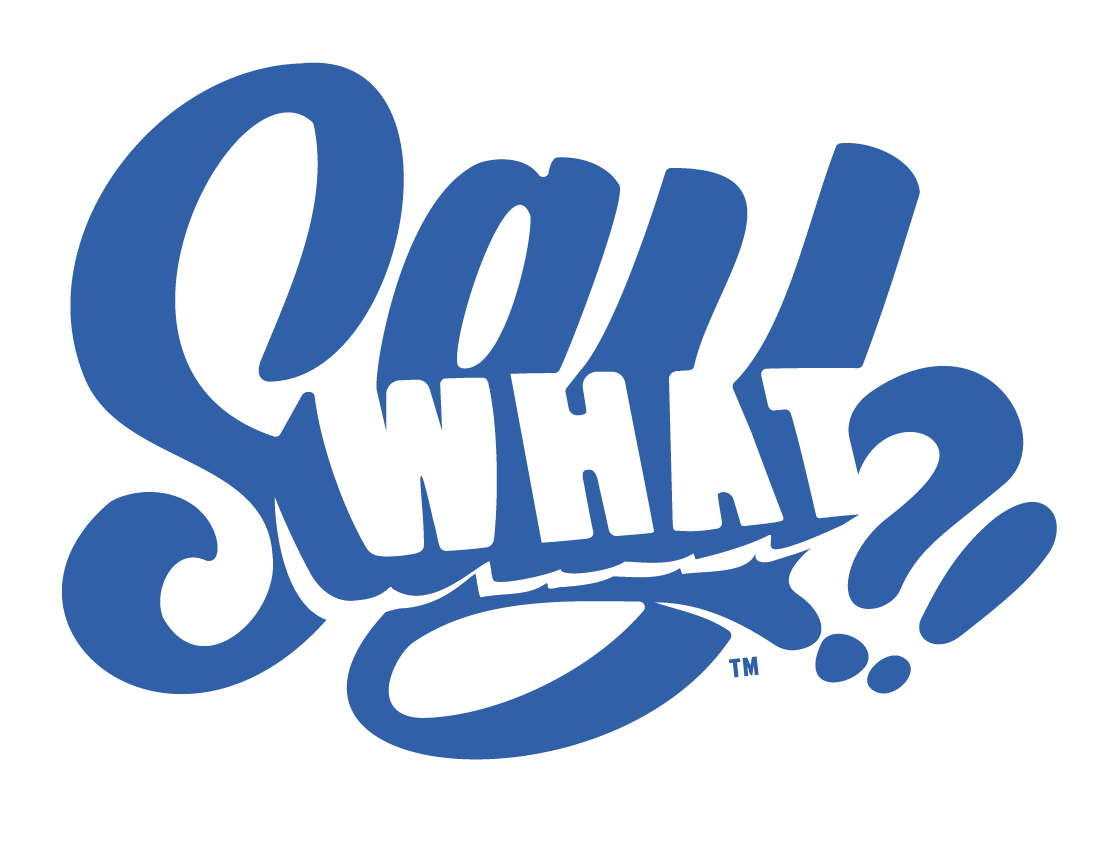 We believe youth today are misinformed on issues that matter. STTE's  "SayWhat?!" is a dedicated news channel that engages, informs, and inspires youth in the following ways.
The teen-based news program was developed and launched online in August 2020 during the pandemic. The platform and its various segments feature news related to education, innovation, tech, entrepreneurship, culture, and other topics that are of interest to youth. More importantly, it also follows a Social Emotional Learning (SEL) format that's reflective of a process where youth learn to better understand their emotions in order to make positive and responsible decisions. It's especially crucial today as CDC (Centers for Disease Control and Prevention) data has revealed concerning details regarding youth, depression, and suicide. This includes 34% of Texas high school students reporting feelings of sadness or hopelessness on a daily basis and 12% attempting suicide.
Students in Texas need social and emotional learning support, not just in early childhood development but throughout their adolescence. Texas has adopted SEL guidelines for early childhood education only, however, the Texas Essential Knowledge and Skills (TEKS) Health Standards for K-12 incorporate a wide variety of SEL focused standards and skills.
The STTE Foundation would like to partner with school districts to provide SayWhat?! its SEL-based programming and instructional materials for educators as a part of its educational-based efforts.
STEAM:
AR Science Fair Climate Change Challenge
The Augmented Reality Science Fair (ARSF) World Climate Change Challenge is a first-of-its-kind model that complements the traditional science fair model by introducing augmented reality to student STEM research and focuses on climate change innovations. 
By electrolyzing the science fair process, AR Science Fair will allow students to submit projects electronically (ARSciencefair.com) and showcase a new wave of tech innovations with the ability to extend projects remotely, thus helping students assess the real-time implications of their solutions.
Why AR Science Fair
There is a virtual learning gap on the horizon that must be addressed for our students to succeed. 

During the pandemic educators have struggled to find a balance between providing immersive learning experiences with effective technology that functions seamlessly with applications like Zoom and Microsoft Teams. 

This challenge is carrying over to the administration of science fairs, which have historically proven to be one of the most important activities that future innovators participate in. 
ARSF introduces elementary, middle and high school students to new technologies, supports STEM education learning, and showcases innovative EdTech solutions to global challenges raised by climate change. Winners will be published in the first-ever augmented reality climate change solution book.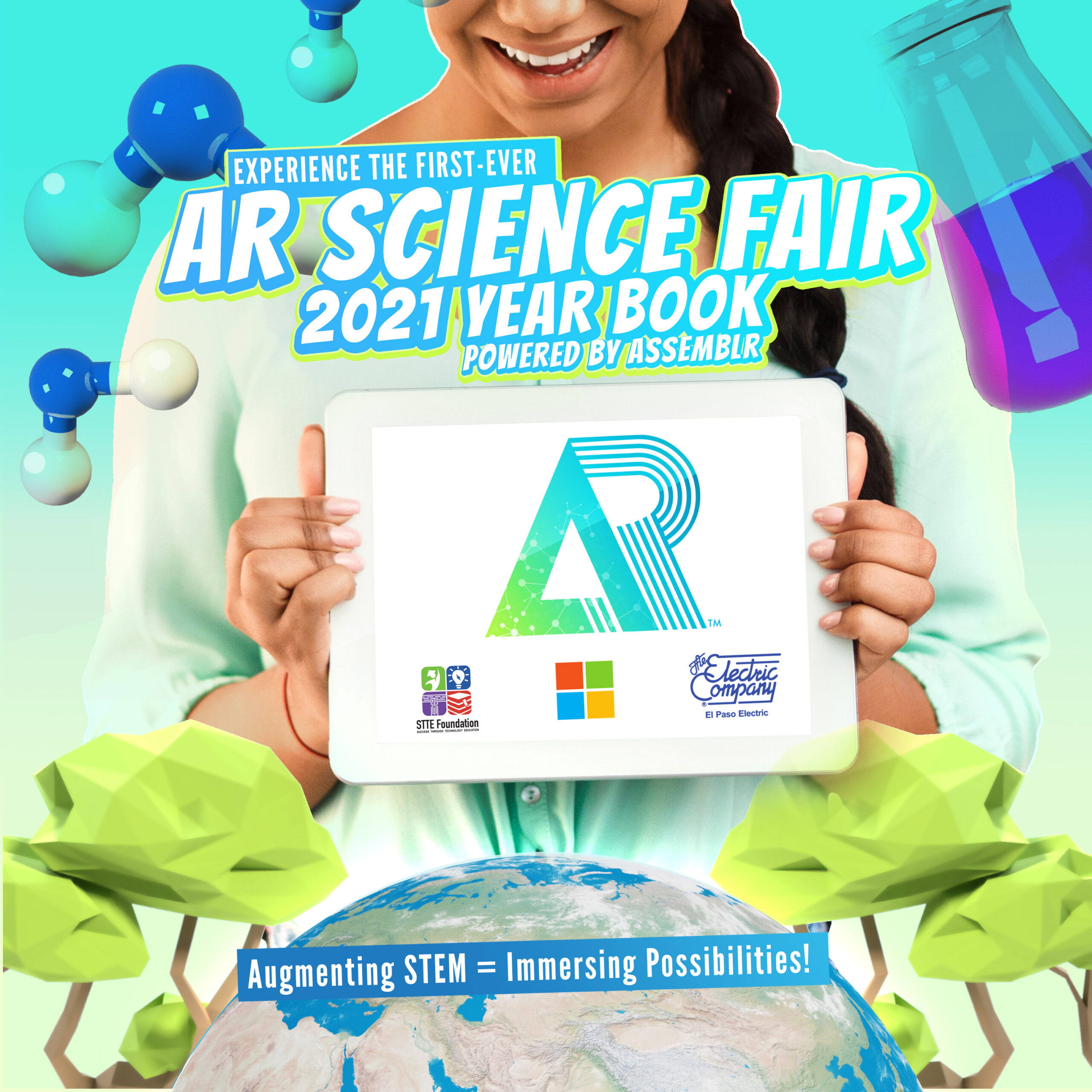 LatinX EdTech Summit:
Bridging the Digital Divide
We know the Borderplex region, already burdened with the challenges of the digital divide and inequity it created, suffered greatly during the pandemic. El Paso, Texas, is one of the highest concentrated Hispanic areas (83%), with approximately (50%) of households still without broadband. Compared to large metropolitan areas, access to emerging technology is an area STTE seeks to impact by the foundational design of the Future of Education. 
Advances in technology are radically impacting the education system through innovative platforms that deliver highly-effective experiential and immersive learning. While there is an emergence of innovative EdTech companies, there still remains a lack of access to education resources in underserved Latinos communities specifically in small-sized school districts in rural areas which historically have limited resources.
The STTE Foundation, EduLab Capital Partners, and CREEED hosted a half-day intersection of STEAM exploration, education celebration, and action creation as it relates to education technology. 
LatinX Edtech Summit connects leading national EdTech companies, teachers, and education leaders of influence to develop sustainable and resilient solutions that generate "Action." 
LatinX EdTech Summit will Impact:
Provide rural areas and small to midsize school districts with options for accessibility to cutting edge technologies
Advance underserved Hispanic populations
Attract emerging Edtech leaders to the border region and demonstrate how to better serve the Hispanic markets
Recognition opportunity for teachers through awards mechanism
Startups:
El Paso Pitch Competition
STTE Foundation El Paso Pitch Startup Competition sponsored by Hispanics In Philanthropy and supported by various funding organizations, was created to provide a platform for startups to access venture capital. The pitch competition will connect local startups with national investors while simultaneously inspiring the next wave of entrepreneurs. El Paso Pitch will take place May 21, 2022 at University of Texas at El Paso and provides a platform for the entrepreneurial ecosystem to access capital. 
Please also follow our Twitter feed to stay up-to-date with important announcements such as workshops, fireside chats, and judge announcements.
Dia De Los Muertos Pitch Competition
We want to make the El Paso Día de los Muertos Pitch Competition the best competition for founders. Here is what makes us different:
We focus on our goals. Our goals are to celebrate, connect, and inspire. We celebrate our budding ecosystem. We connect companies with national investors to increase access to venture activity. We aim to inspire new startups in the region to take the leap to start their own business.
We value our founders. Founders typically don't pay themselves with the limited resources they have and will be taking time off from their startup to pitch. We will provide each founder with $250 for their time. Don't pay to pitch, get paid to pitch.
We will increase access to capital. Each of our judges are fund representatives or angels and each have the ability to cut a check. In an region where venture activity is light, it is important to bring outside capital to introduce them to the region's best and brightest.
We focus on the networking. Finding a startup-investor match is tough. Investors back less than 1% of the companies that pitch them. We bring together a community to network and share experiences to increase the likelihood of an intro to funding.

STTE Ventures
A process and result-driven approach to building startups and driving economic impact in the region.
Consistent with STTE's mission and the efforts of other community members working to create an innovative environment that nurtures entrepreneurs and creative problem solvers in El Paso, STTE will assist 50 local start-ups over five years that require support and training to develop their idea into a viable, market-ready start-up. STTE's methodology will focus on five foundational pillars; People, Place, Partners, Program, and Pitches.
We seek to leverage a proven model to motivate entrepreneurs, bring in best-in-class relationships with investors, mentors, and partners to attain accelerated growth. Consequently, successful participants will likely beget local investment, new opportunities, and employment in the region. STTE is currently developing an incubation service pilot, as a part of STTE Ventures. The incubation service will provide start-ups with access to subject matter experts, other entrepreneurs, and industry leaders, who will be able to workshop new ideas with emerging entrepreneurs, strengthening El Paso's entrepreneurship ecosystem and increasing the number of thriving local businesses and entrepreneurs.

LatinXPV
LatinXPV is an STTE program that assisted ten LatinX startups, through an incremental journey focusing on five foundational pillars of People, Place, Partners, Program, and Pitches. During the program, startups collaborated in two, five-startup cohorts in an entrepreneurial ecosystem that featured business model canvas, sprint and pitches.
STTE partnered with New Mexico State University Arrowhead Center to deploy a LatinX Sprint that assisted startups with a sprint that focuses on pivoting business models to address challenges presented by COVID-19 (e.g. bringing business online, considering new markets and customers, solidifying brand identity, etc.). The six-week, virtual accelerator included the following topics; Product/business uniqueness; customers and competition; product/market fit; pivots and tailoring your product/business; online branding, marketing, and social media; funding;
STTE offered support to startups for technology equipment, programmer hours, financial & legal services. (e.g. purchasing of laptops, reimbursement of developer hours, appropriate software, marketing services, accounting services and legal services). Startups success are measured on their ability to identify new customer segments, increase revenue and grow staff.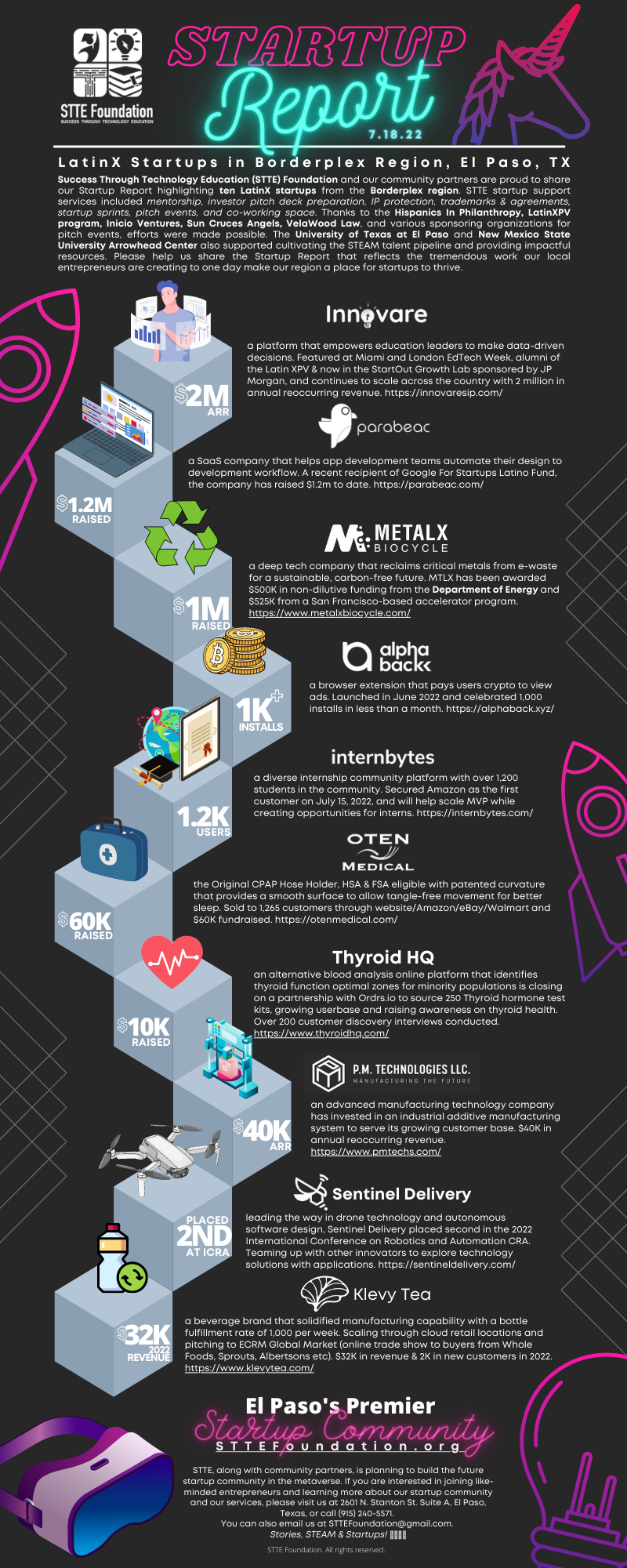 Join El Paso's Premier CoWork Community of Creatives and High Tech Startups seeking to Change the World.