Insights' Sun Country Regional Science and Engineering Fair Highlights the Value of Science Fairs for Youth Development
El Paso, TX – On February 18, 2023, from 8:00 AM to 7:00 PM, Insights Science Discovery and the Success Through Technology Education (STTE) Foundation are hosting the Insights' Sun Country Regional Science and Engineering Fair at The University of Texas at El Paso (UTEP) Memorial Gym in El Paso, TX, located at 101 W Robinson Ave, El Paso, TX 79968.
This year, over 300 middle and high school students from districts around the city are participating in the regional science fair. The winners of the 2023 fair will have the opportunity to move on to the Texas state fair and/or compete at the international science fair held in Dallas, TX, in May 2023.
The new additions to the science fair include $6,000 in scholarships that will be awarded to the top-performing students, as well as cool swag for student competitors. Organizers are excited to bring back the fair to UTEP and are looking forward to seeing the creative and innovative projects from the participating students. 
Insights' Sun Country Regional Science and Engineering Fair provides a unique platform for young students to showcase their creativity, innovative ideas, and passion for science. Science fairs like this have been an essential part of the education system for many years, providing an opportunity for students to develop their critical thinking, problem-solving, and communication skills.
According to recent statistics, over 7 million students in the United States participate in science fairs each year. Science fairs have become so popular that they are now being held not only in schools but also in science centers, museums, and other community-based organizations. Science fairs provide students with a hands-on approach to science education, engaging them in a way that traditional classroom learning cannot. Furthermore, science fairs encourage collaboration, teamwork, and mentorship opportunities, as students often work together with their peers or receive guidance from teachers and experts in the field.
The benefits of science fairs extend beyond just science education. Participation in science fairs has been shown to increase students' self-confidence, motivation, and interest in science and technology fields. In fact, research has shown that students who participate in science fairs are more likely to pursue careers in science, technology, engineering, and mathematics (STEM) than those who do not.
In light of the Insights' Sun Country Regional Science and Engineering Fair and these statistics, Insights Science Discovery and the STTE Foundation believe that science fairs are an essential tool in inspiring the next generation of scientists and innovators. We encourage parents, teachers, and community organizations to continue supporting and promoting science fairs as a valuable educational opportunity for our youth.
For more information on the Insights Sun Country Regional Science and Engineering Fair, please contact Insights Science Discovery at (915) 534-0000 or visit their website at https://sttefoundation.org/insights/.
Entrepreneurship Education Enters the Metaverse:
Tech Substitutes Teachers with AR Holograms
STTE Foundation, New Mexico State University & Geenee AR launch Unicorn Academy, a multilingual, augmented reality curriculum  for high schoolers
View or download the Unicorn Academy phygital book HERE
Visual assets including images, gifs and video are available for download HERE
(El Paso, TX) – December 8, 2022 – Success Through Technology Education (STTE) Foundation, New Mexico State University's Hunt Center for Entrepreneurship at Arrowhead, and WebXR technology provider, Geenee AR, have announced the launch of Unicorn Academy, the first-ever augmented reality (AR) education program focused on advancing entrepreneurship. 
Unicorn Academy is geared toward students grades 8-12 who are curious about entrepreneurship and want to develop the fundamental skills needed to launch their own businesses. Currently offered in English and Spanish and accessible from any connected device, the course is led by a virtual teacher who guides students on the impact of starting a business utilizing augmented reality. 
Launched from a physical workbook, Unicorn Academy includes supplemental AR coursework that immerses students in design thinking and business model canvases from leading brands such as Tesla, Nike, Instagram, and TikTok. Throughout the program, students will learn to create human-centered solutions in AR through a variety of assignments, and ultimately have the opportunity to develop their own AR-based businesses and accompanying marketing content. 
"We are excited about offering cutting-edge technology by Geenee AR to help us push innovation when building future educational experiences. With the commercial release of smart glasses on the horizon, how we consume information and learn will dramatically change. A phygital textbook is one clear way to impact the future," says Joseph Sapien, STTE Executive Director.
While public schools have effective models for nurturing academic development, there is currently a gap when it comes to teaching entrepreneurship. Consequently, today's youth do not self-identify as entrepreneurs and are thus less likely to pursue business ownership. NMSU's Hunt Center for Entrepreneurship at Arrowhead understands technology is a powerful tool to educate future generations of entrepreneurs and aims to bring AR experiences into their Innoventure youth programs.
"Preparing the next generation of innovators to launch startups begins with shifting mindsets. NMSU is excited about the opportunity to support the development of a super scalable platform that aims to increase the pipeline of students pursuing entrepreneurship," says Kathy Hansen, Director, and CEO of NMSU Arrowhead Center.
There are several key advantages to Unicorn Academy's book experience. First, personal information protection is essential in the K12 education sector. Therefore, readers need not provide any information to access the education experience. Additionally, the book has no walled gardens and is a fully "web-based interface," which provides a frictionless user experience, eliminating the barrier to downloading an app to experience learning. Lastly, statistics confirm students remember 90% of the material if it is learned through experience. Thus, readers are introduced to a hologram teacher with the option to select English and Spanish as their preferred languages.
Geenee AR CEO, Cory Grenier states, "The 3D Internet is at a multi-generational inflection point, a paradigm shift to immersive 3D digital identity and self-expression. The most valuable technology firms in existence are all developing AR enabled eyewear, a form factor that will transform how we interact and transact online.  AR software is fundamentally based on a foundation of artificial intelligence, machine learning and 3D graphics. These cutting edge fields, distilled into a powerful AR creator tool, logically align with the STTE's mission to apply STEAM education to advance and accelerate the next generation to build the enterprises of the future."
If you want to view or purchase an entrepreneurial learning book, please visit https://sttefoundation.org/Unicorn-Academy/.
The STTE Foundation Helped LatinX Startups Raise $2.2 Million and Now Turns to the Metaverse
https://elpasoheraldpost.com/op-ed-bridging-the-borderplexs-educational-digital-divide-latinx-edtech-summit/
Op-Ed: Bridging the Borderplex's Educational Digital Divide – LatinX EdTech Summit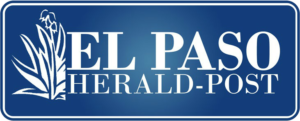 https://elpasoheraldpost.com/op-ed-bridging-the-borderplexs-educational-digital-divide-latinx-edtech-summit/
American Consortium for Equity in Education Podcast Interview
ACE-ED.org  is an award-winning, official online journal "Equity & Access PreK12" lives and where  Education Talk Radio podcasts are archived. STTE ED and Edu Lab Capital Partners Managing Partner participated on podcast.
LatinX EdTech Summit Brings Innovation to Diverse Student Population 
The event in El Paso, Texas, will include multiple panel discussions, awards celebrating trailblazers in LatinX education, and a pitch competition for edtech companies
EL PASO, Texas (June 2, 2022) — EduLab Capital Partners, world leaders in scaling the future of learning, is honored to announce the LatinX EdTech Summit. This Success Through Technology Education (STTE) Foundation event is co-sponsored by EduLab and  CREEED. The mission of the June 16 summit is to connect leading national edtech companies, teachers, and education leaders so they can develop sustainable and resilient solutions that generate actions.
"We're honored to be a part of this event to advance underserved Hispanic populations," said Liam Pisano, managing partner of EduLab Capital Partners. "We can't wait to gather with other edtech leaders in the border region and demonstrate how we can all better serve Hispanic markets and students."
At the summit:
Panel experts will discuss

STEAM exploration, education celebration, and action creation as they relate to LatinX issues in education technology

. 
Winners of the 4th Annual Educator Awards, celebrating trailblazers in LatinX and rural

education, will also be announced.
The "EduLab Edtech Pitch Competition" will showcase edtech start-up companies that are making a difference to underserved students through innovation. Participants in the pitch challenge include:
"We couldn't be more pleased to participate in this year's LatinX EdTech Summit," said Joseph Sapien, executive director of the STTE Foundation. "We're excited to bring all of these incredible difference-makers together and make cutting-edge technologies more accessible to students who need them."
The summit is open to the public with purchase of a $28.16 ticket that includes lunch. All events will be held at Starlight Event Center, 6650 Continental Dr, El Paso, TX 79925 on Thursday, June 16th, 2022, from 12:00–5 P.M. MST.
More information is available at sttefoundation.org.
EL PASO LATINX STARTUPS COMPETE TO ACCESS VENTURE CAPITAL
El Paso, TX – The El Paso Pitch startup competition is sponsored by Hispanics In Philanthropy and led by Success Through Technology Education (STTE) Foundation; with support from various funding organizations, are hosting an economic development event that connects local LatinX startups with national investors to access venture capital.
Historically, there have been limited opportunities for El Paso startups to connect with venture capital and scale. However, STTE is changing the narrative by preparing nine local high-tech startups to pitch in a "Shark Tank" style event in front of potential investors.
The nine LatinX high-tech startup entrepreneurs consist of sports and medical products, advanced manufacturing, EdTech, artificial intelligence, drone, and Non-Fungible Token (NFT) technology. Thanks to event sponsor Hispanics In Philanthropy; Startups are competing for an opportunity to win $30,000 in non-dilutive cash that could potentially help them scale.
El Paso Pitch is free to the public and takes place Saturday, May 21, 2022, from 8:30 A.M. MDT to 1:00 P.M. MDT at the University of Texas at El Paso in the UGLC Auditorium.
STARTUPS PRESENTING
VENTURE CAPITAL JUDGES ATTENDING
A total of five prominent leaders who will judge the startup pitches include;
John Chavez, Managing Director at NM Startup Factory

Noreen Gillen, Wealth Management Advisor at Merrill Lynch

Laura M. Lucas, Partner at Lat VC

Holly Trubowitsch, CFO, Main Strike

Manuel Yanez, Associate, LEAP Global Partners
EVENT AGENDA: SATURDAY, MAY 21, 2022
UTEP UGLC AUDITORIUM
8:30 A.M. – Opening Ceremony
9:00 A.M. – Group A Pitches (5min pitches with 5 min judges Q&A)
FatBat, OTEN Medical, Klevy Tea, and PM Technologies
10 min Break
10:00 A.M. – Group B Pitches (5min pitches with 5 min judges Q&A)
InternBytes, MusicStar.Ai, CryptoLotería, Sentinel Delivery, and Innovare
11:30 A.M. – Lunch
12:15 P.M. – Fire Side Chat by Startup Grind on Access to Capital
12:45 P.M. – Awards Ceremony Sponsored by Hispanics In Philanthropy
MORE INFORMATION
Visit ElPasoPitch.com for more details regarding the startup competition. All important public information is posted on STTE's ElPasoPitch Twitter https://twitter.com/ElPasoPitch with the handle #ElPasoPitch.
###
FIRST OF ITS KIND "AUGMENTED REALITY" SCIENCE FAIR
GOES GLOBAL

El Paso, TX – Now in its second year and with a new name, AR (Augmented Reality) Science Fair Climate Change Challenge has grown to expand its territory for student entrants. Formerly open to Texas and Paso del Norte region youth, entrants can now be from anywhere in the world. Event creator STTE Foundation has tailored the competition to focus on the critical area of combating climate change through energy transition solutions. 
AR SCIENCE FAIR CLIMATE CHANGE CHALLENGE
Partnering Sponsors: Microsoft and El Paso Electric 
Open to Elementary, Middle, and High School Students Across the World
Registration and Information: ARScienceFair.com
The first-ever endeavor introduces students to new technologies while supporting STEAM (Science Technology Engineering Arts Math) learning. The competition aims to increase awareness of climate change via three entry tracks related to global issues of environmental sustainability, digital literacy and the future of smart cities. 
"It goes without saying that climate change is here and what we do now is important to our future. This is just the beginning of STTE's  long-term strategy to try and change habits. One thing for sure, it starts with creating awareness. You can expect a gamified product built by our partner at Carnegie Mellon University," said Joseph Sapien, STTE Executive Director.
Students must choose one of three tracks in which to compete for $15,000 in prizes. The Foundation will also showcase top science fair projects in an augmented reality book that will be distributed to promote science. Participants must download the Assemblr app in order to register and submit projects. Anyone interested in participating can visit ARScienceFair.com for details.
APPLICATION OPENS FOR EL PASO STARTUPS TO APPLY TO PITCH IN "SHARK TANK" EVENT


El Paso, TX – The Success Through Technology Education Foundation (STTE), in partnership with Hispanics in Philanthropy, is now accepting applications to participate in the first-ever El Paso Pitch, a startup pitch competition similar to "Shark Tank."

STTE is seeking scalable and venture-backable startups from El Paso County to apply. Winners will compete to receive $15,000 for first place, $10,000 for second place, and $5,000 for third place. Startups will also have the opportunity to meet like-minded individuals, gain access to new resources and connect to a network of experts and national investors committed to the growth of the El Paso entrepreneurial ecosystem.
Startups can apply at https://sttefoundation.org/elpasopitch/
Organizers are also encouraging the public to stay informed by following Twitter feed
https://twitter.com/ElPasoPitch @ElPasoPitch to stay up-to-date with important announcements such as deadlines, workshops, fireside chats, and judge announcements.
EL PASO AND NEW MEXICO STARTUP ENTREPRENEURS 
TO COMPETE FOR $200,000 IN PRIZES
El Paso, TX – Ten startup entrepreneurs from El Paso and New Mexico will pitch their businesses to established investor judges for an opportunity to win $200,000 in prizes. 
El Paso Dia del los Muertos Pitch Competition
Hotel Paso del Norte, Pancho Villa Ballroom – 2nd Floor (Downtown El Paso)
November 6, 2021
The competition, led by STTE Foundation in collaboration with various funding organizations, was created as an event to celebrate startups throughout El Paso's entrepreneurial community and beyond. Organizers see the contest as an opportunity to connect regional companies with national investors while simultaneously inspiring the next wave of regional entrepreneurs.
"STTE is proud to shift the mindset of the entrepreneurial ecosystem in our community. We believe through trust and collaboration, our region can become the economic destination of the southwest for startups to innovate and thrive," said event organizer and STTE Foundation Executive Director Joseph Sapien.
Participants include business owners in bio-medical technology and eSports gaming as well as a digital marketplace for underrepresented Mexican artisans and a team-based health and fitness tracking app.
 A total of seven prominent business leaders who will judge the pitches include Franklin Mountain Investments Founder and CEO Paul Foster, Medical Center of the Americas (MCA) Foundation President Emma W. Schwartz, and Hunt Companies Inc. Executive Vice President Joshua Hunt.
"Supportive sponsors, stellar judges and investors, committed regional partners and clearly, excited and courageous startup entrepreneurs, all point at a region that is ready to take its proper place as a leading source of talent, capital and ideas in the Latino community, and beyond. Ensuring our ecosystem is globally competitive is our top priority," said STTE Foundation Chairman Dr. Beto Pallares.
The pitch competition is open to the public along with workshops for early-stage entrepreneurs and startups seeking to raise capital. Anyone interested in tickets for the pitch competition or the schedule for workshops can refer to the event website for more details.

The El Paso Dia de los Muertos Pitch Competition focuses on three core principles:
Celebrating regional startups and the regional entrepreneurial ecosystem.
Connecting startups with access to capital, a national investor network and potential partners.
Inspiring others to follow in their footsteps.
MEDIA ONLY
Interview and coverage opportunities are as follow:
Hotel Paso del Norte (10 Sheldon Ct.), Pancho Villa Ballroom – 2nd Floor
9:30 AM to 11:45 AM – Live pitches from participating startups for coverage.
12:00 PM to 12:30 PM – Interview opportunities with participants and/or event organizers.
12:30 PM to 1:00 PM – Announcement of winners for coverage.
1:00 PM to 1:30 PM – Interview opportunities with winners and/or event organizers.
Requests for interviews with participants or organizers on the day of the competition or in the days leading up to it can be scheduled in advance.  
Participants
Champria (Albuquerque, NM) is a web platform that allows grassroots esports/gaming programs to have a data-backed organized environment for teams/players to recruit top talent, practice against skill-relevant teams, and compete in community-based tournaments.
PainScan (Albuquerque, NM) is a bio-medical platform that maps pain intensity onto a "Digital Twin" using a custom 3D avatar. 
Mercaíz (El Paso, TX) is a digital marketplace created to empower and educate under-represented artisans in Mexico to showcase and sell their work at a larger scale.
TNeuroPharma (Albuquerque, NM) is developing a biomarker that identifies Alzheimer's patients before brain damage has occurred.
Parabeac (El Paso, TX) is a software company that offers a continuous design/integration conversion tool that makes it easy for both designers and developers to launch software products.
Oxy-Fit (El Paso, TX) is a medical product company that created the first wireless ear pulse oximeter device that measures oxygen saturation of body tissue, heart rate, pulse rate, pulse rhythm, trends, and apnea.
Pantheon (El Paso, TX) created a mobile, augmented reality, social fitness game that rewards people for being more active.
ORC Tech (Ohkay Owingeh, NM) is a technology development company that is currently developing a portable, wireless signal booster.
Metalx Biocycle (El Paso, TX) created a process that leverages biological functions of naturally-occurring microorganisms to efficiently extract, concentrate, and purify metals from waste electronics to make e-waste recycling economically viable and competitive.
ThyroidHQ (El Paso, TX) offers a platform for personalized thyroid function testing to drive better health outcomes for people living with hypothyroidism.
Judges
CARLTON J. CHARLES
Carlton is Senior VP, Treasury and Risk Management for Hearst, serves on the Hearst Board of Directors, and is on the Board of Advisors of Hearst Labs, Hearst's accelerator for early-stage, women-led companies. Carlton recently helped launch Level Up Ventures for Hearst, which is an incubator and investor for Black and Latinx entrepreneurs.
PAUL FOSTER
Paul is the founder and CEO of Franklin Mountain Investments, founder and former Executive Chairman of Western Refining Company, former Chairman of Western Refining Logistics, and also serves on the board of several Franklin Mountain Investments portfolio companies, Jordan Foster Construction, Vomaris Innovations, WestStar Bank, and is on the Board of Trustees of the Baylor College of Medicine. 
SHAYNA HARRIS
Shayna Harris is the Co-Founder and Managing Partner of Supply Change Capital, an early-stage venture capital firm investing in the future of food. Shayna serves on numerous boards in the food tech space, and she is a contributing writer for Forbes. She is also the Co-Founder of The New American Table, a coalition that convenes the next generation of iconic food and technology brands in inclusive, paradigm-shifting collaborations to increase representation on shelf and in the value chain. 
JOSHUA HUNT
Josh is Executive Vice President and a member of the Board of Directors for Hunt Companies, Inc., President of the Hunt Family Foundation, and Chairman and CEO of MountainStar Sports Group. In addition to his duties at Hunt Companies, Mr. Hunt serves on numerous other civic, non-profit, and professional boards.
LOLITA TAUB
Lolita is Corporate Development VP at Catalyte and a Scout at Lightspeed Venture Partners, where she invests in community-driven companies. Lolita is also a Co-Founder of the Startup-Investor Matching Tool, the GP-LP Matching Tool, and LaaS!

DREW TULCHIN
Drew is the President of the New Mexico Angels and is very active with New Mexico start-ups. He has contributed to 100+ business plans and has generated over $300 million in investment and 1,000s of jobs. Notable work includes roles to help grow Meow Wolf, Build with Robots, Electric Playhouse, and Parting Stone!

Event Schedule Hotel Paso del Norte, 2nd Floor (10 Sheldon Ct.)
Pitch Competition (Pancho Villa Ballroom): 9:30 AM – 11:45 AM
Navigating the Entrepreneurial Ecosystem (Henry Trost Boardroom) 10:00 AM – 10:30 AM
How to Access Capital (Henry Trost Boardroom) 11:00 AM – 11:30 AM
NEW ASPEN INSTITUTE INITIATIVE TO SUPPORT 
HARD-HIT LATINO-OWNED BUSINESSES IN EL PASO
City Learning & Action Lab Launched in Five Latino-Majority Cities or Communities Across U.S.
El Paso, TX (August 19, 2021) – The City of El Paso is proud to announce its participation in the City Learning and Action Lab, a new 12-month program led by Aspen Institute Latinos & Society Program (AILAS) in partnership with the Drexel University's Nowak Metro Finance Lab and Christopher Gergen, the CEO of impact investment firm, Forward Impact and Aspen Institute Henry Crown Fellow. The Hunt Institute for Global Competitiveness at the University of Texas at El Paso will work as the city's data partner on the project.
Read full press release
STTE FOUNDATION & CREEED HONOR LOCAL EDUCATORS WITH TEACHER AWARDS
Eight area teachers recognized as part of broadcasted awards show 
(El Paso, TX) —  The Success Through Technology Education (STTE) Foundation and CREEED recognized the exceptional accomplishments of eight El Paso-area educators as part of the 2021 STTE Foundation/CREEED Teacher Awards. Thanks to a partnership with KVIA-TV, this year's Teacher Awards were presented during a broadcasted awards show.  
"Although we took a different approach with this year's Teacher Awards due to the pandemic, I am proud to recognize these eight teachers and broadcast their accomplishments across the region," said Joseph Sapien, executive director of the STTE Foundation. "With traditional education completely changed since the pandemic, It is only fitting that we honor these amazing teachers – for their efforts to not only teach the curriculum, but also ensure each child feels supported to succeed in any environment."
Educators recognized during today's awards show displayed their dedication to students and families throughout the COVID-19 pandemic by developing creative solutions to ensure children continued to learn and grow, even in virtual learning environments. Specifically, today's winners have excelled at encouraging students to pursue careers in the Science, Technology, Engineering, Arts & Mathematics (STEAM) fields, providing innovative approaches to curriculum, afterschool programming, and access to various means of professional development to students in the El Paso region. 
The eight awardees honored during this year's event are:
Texas Gas Service Education Leadership Award –

Fan Chen, El Paso Community College

STTE Foundation Regional Innovator Award –

Laura Ramos, Hillside Elementary School, El Paso ISD

Western Tech Inspirational Pathway Award –

Veronica Garcia, Americas High School, Socorro ISD

WestStar Bank Math Architect Award –

Rosalinda Gaucin, Anthony Middle School, Anthony ISD

SayWhat.tv Technology Cultivator Award –

Arturo Ordaz, Mesa Vista Elementary School, Ysleta ISD

TFCU Entrepreneurship Producer Award –

Sherral Trotter, Northwest Early College High School, Canutillo ISD

CREEED Outstanding School Achievement Award –

Claudia Anaya, Tornillo Intermediate School, Tornillo ISD

El Paso Electric STEAM Creator Award –

Lisa Roskosky, Canutillo Middle School, Canutillo ISD
Serving as the event's lead sponsor, CREEED reinforces its dedication to supporting educators in the region by investing in key initiatives and establishing programs that help teachers enter, train, and advance within the profession.
"When we initially formed CREEED in 2014, we knew that if we sought to improve student attainment in our schools, there needed to be a sharp focus on supporting teachers in their development as educators," said Richard A. Castro, Chairman of CREEED. "We are pleased to have partnered with key community organizations, like the STTE Foundation, to continue our work and make an impact on our region's educational and economic trajectory." 
The 2021 STTE/ CREEED Teacher Awards was also sponsored by El Paso Electric, TFCU, Texas One Gas, WestStar Bank, and Western Tech. For more information, please visit www.sttefoundation.org/education-awards. The full awards show is also available at https://youtu.be/uts2zIchSr0
NONPROFIT EXHIBITS MASSIVE SCIENCE EXPERIMENT
Sponsored by: Microsoft and El Paso Electric 
(El Paso, TX – October 28, 2020) – There is a virtual learning gap on the horizon that must be addressed for our students to succeed. Over the last eight months alone, educators have struggled to find a balance between providing immersive learning experiences with effective technology that functions seamlessly with applications like Zoom and Microsoft Teams. This challenge is carrying over to the administration of science fairs, which have historically proven to be one of the most important activities that future innovators participate in. 
Success Through Technology Education (STTE) Foundation and community partners are excited to announce the first of its kind Augmented Reality (AR) Science Fair sponsored by Microsoft & El Paso Electric. 
AR Science Fair will introduce students to new technologies, support Science, Technology, Engineering, Art, and Math (STEAM) learning, and showcase innovative ed-tech solutions to challenges raised by the global pandemic. By electrolyzing the science fair process, AR Science Fair will allow students to submit projects electronically (ARSciencefair.com) and showcase a new wave of tech innovations with the ability to extend projects remotely, thus helping students assess the real-time implications of their solutions.
"This year, when COVID-19 hit, we were inspired to develop an innovative program for science fairs. Traditional science fairs have seen little programmatic changes over the years and COVID-19 has stalled the ability to congregate and have expos. This created a problem that needed to be solved, and that is where augmented reality is helping us inspire and excite students while providing a platform to participate in a fully remote science fair," said Joseph Sapien, STTE Executive Director.
Students participating in the AR Science Fair will select a theme and category that generally aligns with the Texas Science Fair and International Science Fair models. The themes include:
Education – Enhance Remote Educational Experiences
Life sciences – Solve New Healthcare Solutions
Business – Science & Technology-based Small Business Solutions In a Virtual Economy
Research and Applications of Knowledge
Futuristic Thinking – Engineering Design and Testing
Assemblr (https://assemblrworld.com/) will provide teacher and student technical training on how to develop projects in augmented reality. After students populate their scientific methods and data in our custom-built web application, they are then required to provide a deep link to their AR environments. After submissions, their projects will be displayed via our "SayWhat" cross-platform app to allow judges to see projects remotely. By the completion of the program, STTE will publish an interactive science fair book that will encourage parents and students to scan and witness the best science fair projects in AR.
With the right distribution channels and partners, science fairs can be as innovative as the innovations they are trying to produce from our students. The purposeful use of immersive technology may help efforts to increase the number of students pursuing careers in STEAM. This is critical to the future of the Borderplex economy.
AR Science Fair is now open to any middle and high school students from Texas and southwest New Mexico. Thanks to our partners, the competition is free to participants. If you are a middle or high school student, parent, teacher, or school administrator and would like more information, please contact STTE at (915) 240-5571 or email [email protected]. You can also visit https://sttefoundation.org/arsf/ for more information and learn where and how to post student science fair projects.
FREE VIRTUAL EDUCATION PANEL 
Reimagine Learning: Education Solutions During a Pandemic
(El Paso, TX – September 15, 2020) – Success Through Technology Education (STTE) Foundation and the Council on Regional Economic Expansion and Educational Development (CREEED) are hosting the second virtual education panel as part of the E-Series circuit titled "Reimagine Learning: Education Solutions During a Pandemic."
WHO: John Fitzpatrick, Executive Director, Educate Texas (Moderator)
J.J. Childress, Texas Tech Spark Community Manager, Microsoft (Panelist)
Dr. José Espinoza, Superintendent, Socorro Independent School District (Panelist)
Dr. William Serrata, President, El Paso Community College (Panelist)
WHAT: A free virtual education panel via Zoom featuring local and state leaders.
WHEN: Thursday, September 17, 2020 at 12:00 PM MST
WHERE: To register for the Sept. 17  panel or for more information visit sttefoundation.org/eseries. The E-Series events are free and open to the public. Limited space is available to attend each virtual panel discussion and spots will be reserved on a first-come-first-served basis.
WHY: E-Series provides community stakeholders with invaluable insights into the current challenges and opportunities; more importantly, it positions our different stakeholder groups to come together in more focused ways to generate desired community outcomes and support our institutions. Teaching students effectively in the new learning formats offered by our p-12 and post-secondary schools this year requires new levels of ingenuity, flexibility, and purpose. The exceptional leaders in this panel will examine the issues facing our schools and share their perspectives and insights on how we succeed in the next school year.
Task Force Seeks to Support Students with Devices To Continue Their Education
(El Paso, TX) – June 2, 2020– After the sudden closure and the uncertainty on a definite timeline to reconvene schools due to COVID-19, over 1,500 students are facing the challenge of not being able to complete their coursework remotely. This digital divide is a pressing concern as it not only affects our region's ability to remain economically competitive but presents detrimental implications for the academic and professional future of our community. 
A group of local leaders has formed a Device Shortage Task Force, to collectively seek innovative strategies that swiftly help connect students with laptop devices to alleviate the Borderplex region's digital divide. Enclosed below are two strategies the taskforce is actively preparing to deploy.
Strategy 1: Company Legacy Refurbish Initiative
Companies or individuals with an excess of functional laptops can refurbish and donate new or used functional laptops (with an Intel i3 processors or better) to families in need. Donations can be made at https://forms.gle/qGZCUhH4oVWzyBGM7
Strategy 2: Laptop Donation Fund
STTE has set up a dedicated fund with the Paso Del Norte Community Foundation to help fund strategies and purchase devices for students in need. Donations are tax-deductible and can be made at pdnfoundation.org/give-to-a-fund/success-through-technology-education-foundation-fund
Device Shortage Task Force Members
JJ Childress, Texas Techspark Community Manager, Microsoft
Marycruz De Leon, Community Development, Federal Reserve Bank
Ivan Huerta, Founder, Parabeac
Rosey Natividad, Founder, Incite Consultancy
Francisco Poblano, Assistant. VP IT Department, UTEP
Victor Sanchez, Recruitment Specialist, Western Tech
Joseph Sapien, Executive Director, STTE
Rick Webb, Dean, El Paso Community College
Leadership Quotes
"I joined this initiative because I worry about our students not having the needed tools to complete their academic work." Francisco Poblano, UTEP VP, IT Department.
"There is a huge need to find devices for students. With the uncertainty when schools will reconvene, the time is now to act and help ease the potential of a virtual learning gap." Joseph Sapien, STTE executive director.
Media can contact the Device Shortage Taskforce by emailing Joseph Sapien, STTE Executive Director  [email protected], or by calling  (915) 240-5571.
For more information on the Device Shortage Task Force please visit https://sttefoundation.org/ties/
Task Force Seeks to Support Students with Devices To Continue Their Education
 
Students Rewarded For Offering Solutions To Climate Change and The Digitial Divide
(El Paso, TX) – May 29, 2020 – On Thursday, May 28, 2020, Success Through Technology Education (STTE) Foundation wrapped up the school year with a virtual awards ceremony that rewarded students for their hard work completing in two of the most difficult real-world competitions sponsored by Prudential, El Paso Electric, and Workforce Solutions Borderplex.
A passionate group of young math students attempted to solve the national digital divide issue in the 5th Annual Prudential Math Challenge. Students analyzed the impact Starlink will have on the world by providing internet access to everyone, globally. Beginning with seventeen teams, the competition concluded with the top three solutions.
First Place – Franklin High School, EPISD with $3,000 for the team
Second Place – Coronado High School, EPISD with $1,000 for the team
Third Place – El Paso High School, EPISD with tech prizes for the team
Finalist solutions presentations can be viewed at https://sttefoundation.org/pmc
Similarly, another group of young student creators designed renewable energy virtual environments to help defeat climate change in the first-ever El Paso Electric Sun City Challenge. Competition categories included a solar star mountain and education tourist center, historical landmark, and smart neighborhoods all with renewable energy solutions. Lastly, teams had export scene into the Oculus, 3D print, and track progress with an engineering portfolio.
El Paso Solar Star Mountain and Tourist Center Category-
First Place – Santa Teresa with $2,500 for the team
Second Place – Socorro with $500 for the team
Third Place – Fabens High in prizes for the team
Historic Landmark or Building Category-
First Place – Socorro High School with $2,500 for the team
Second Place – Northwest Early College with $500 for the team
Third Place – Bowie High in prizes for the team
Smart Neighborhood Category –
First Place -Burges with $2,500 for the team
Second Place – Santa Teresa with $500 for the team
Third Place – Socorro High in prizes for the team
Finalist solutions presentations can be viewed at https://sttefoundation.org/suncity
Leadership quotes –
"Our commitment to the community we serve extends far beyond providing a reliable and sustainable source of electricity to each of our customers, it is about partnering with our community and asking, where can we help?" shares Adrian J. Rodriguez, interim CEO of EPE.
"We realized there was a need for support for our local robotics teams, and with the help of the STTE Foundation, we were able to create a fund that will assist students and educators directly in a field that is evolving quickly. It is important that we assist our education partners with the ability to develop and retain talent like our youth in our region."
"At STTE, we strive to design and deploy real-world competitions that help students problem-solve unimaginable circumstances. This year especially, students rose to the occasion and provided some really innovative solutions to these unprecedented challenges," Joseph Sapien, STTE Executive Director.
First Laptop Donation Drive-Thru
WHAT: STTE will be gifting laptops, free of charge, to fifteen (15) pre-screened, low-income students from various school districts across the region in an attempt to solve the digital divide difficulties they face in completing their education remotely. The recipients were selected from a pool of 1,400 submissions under the TIES (Technology Initiative Empowering Students) Project.
WHO: Success Through Technology Education (STTE) Foundation has partnered with Western Technical College. 
WHEN: Saturday, May 2, 2020, from 12:00 – 1:00 p.m.
WHERE: Western Technical College –  Diana Campus at 9451 Diana Dr, El Paso, TX 79924.
WHY: As a non-profit organization devoted to serving the youth and community of El Paso, we are inspired to help students in this trying time. Through the TIES project, STTE has localized students that are experiencing the financial impact of COVID-19. When pertaining to their studies, students without a laptop are faced with the challenge of completing their coursework from home. STTE intends on enabling students to continue their education remotely as well as remove their families of a financial burden.