A process and result-driven approach to building startups and driving economic impact in the region.
Consistent with STTE's mission and the efforts of other community members working to create an innovative environment that nurtures entrepreneurs and creative problem solvers in El Paso, STTE will assist 50 local start-ups over five years that require support and training to develop their idea into a viable, market-ready start-up. STTE's methodology will focus on five foundational pillars; People, Place, Partners, Program, and Pitches.
We seek to leverage a proven model to motivate entrepreneurs, bring in best-in-class relationships with investors, mentors, and partners to attain accelerated growth. Consequently, successful participants will likely beget local investment, new opportunities, and employment in the region. STTE is currently developing an incubation service pilot, as a part of STTE Ventures. The incubation service will provide start-ups with access to subject matter experts, other entrepreneurs, and industry leaders, who will be able to workshop new ideas with emerging entrepreneurs, strengthening El Paso's entrepreneurship ecosystem and increasing the number of thriving local businesses and entrepreneurs.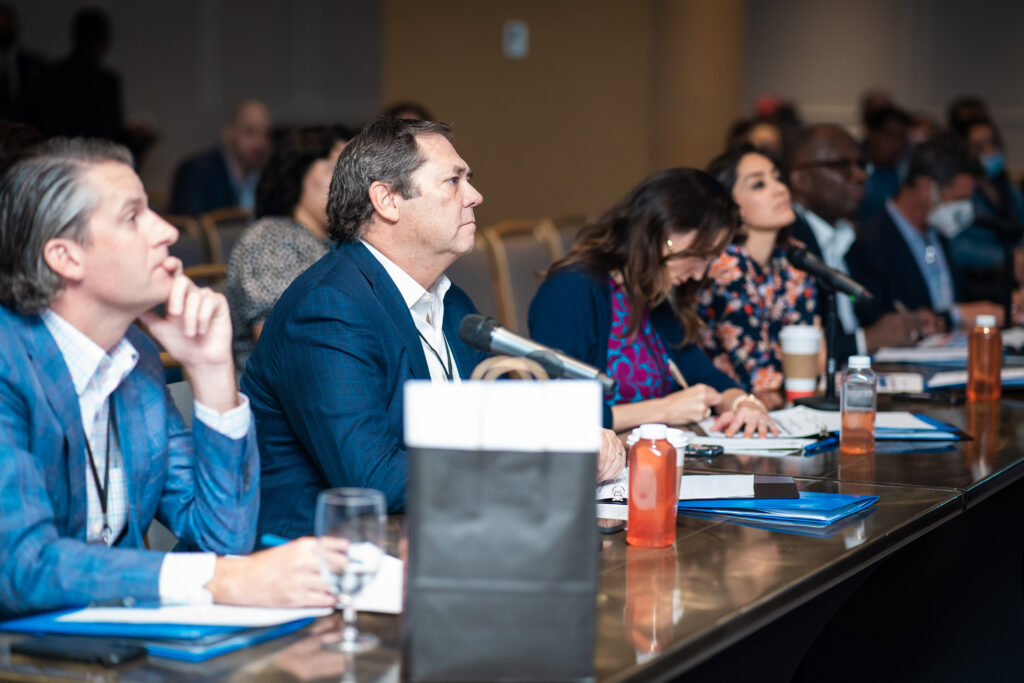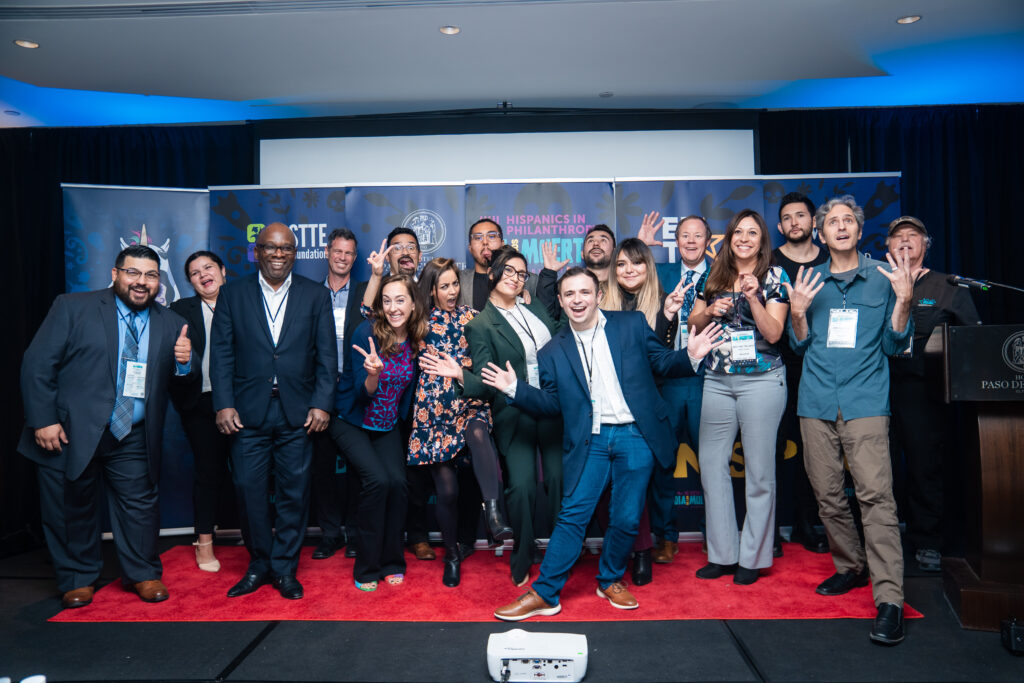 STTE has an established community of like-minded creators who are innovating, programming, and solving problems. Our community is renowned for its collaborative efforts, learning and empowering others by sharing past successes & failures, solutions to programming challenges, and networking.
Discover, develop and deploy entrepreneurship and technology education content to support a thriving entrepreneurial culture in the Borderplex region. STTE provides educational opportunities and a vast network of subject matter experts, mentors, and experienced entrepreneurs seeking to grow and expand the entrepreneurial ecosystem in El Paso. Part of our purpose is to develop and deploy entrepreneurship and or STEM-based educational programs and resources for the community, seeking to advance economic development and a more dynamic local economy.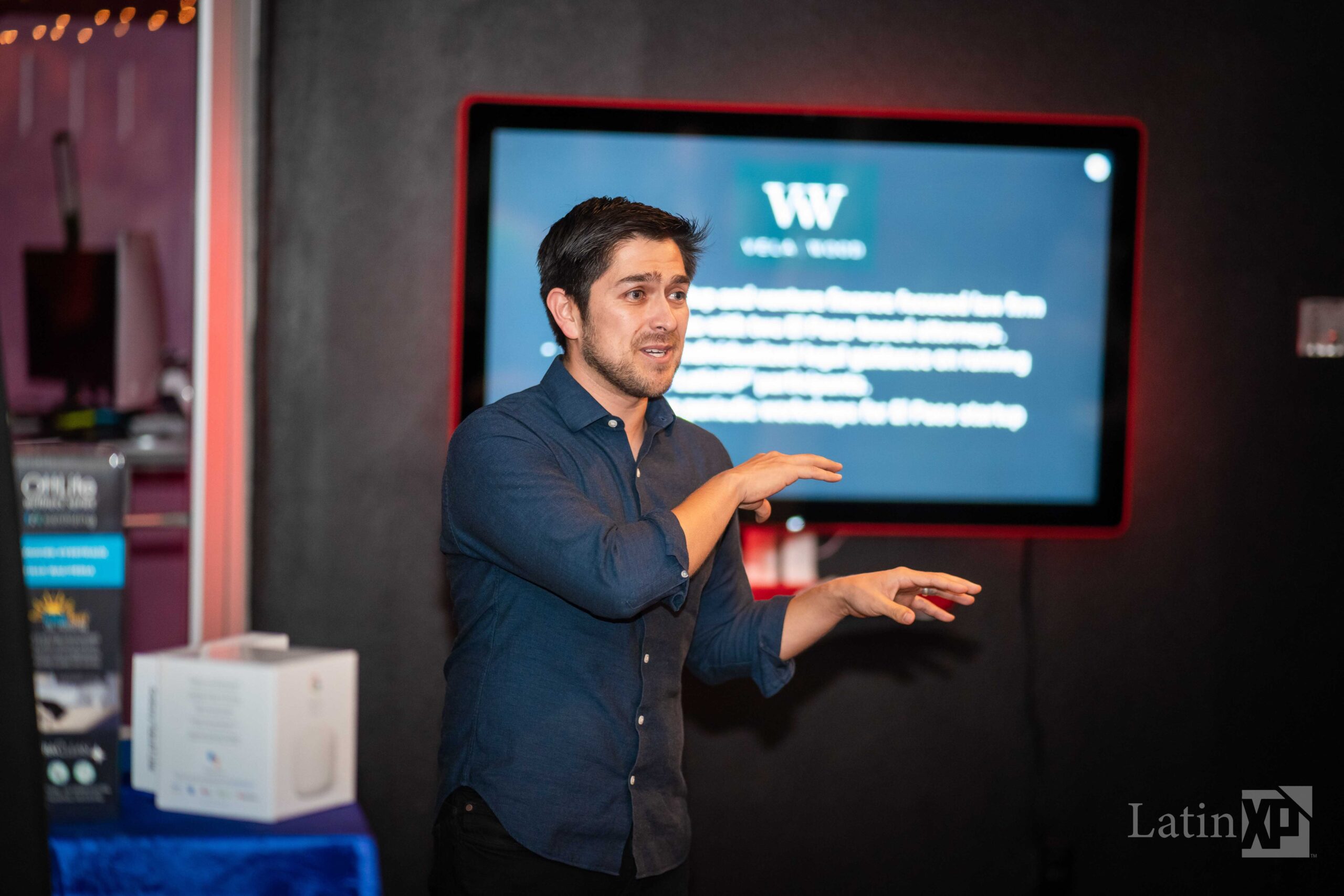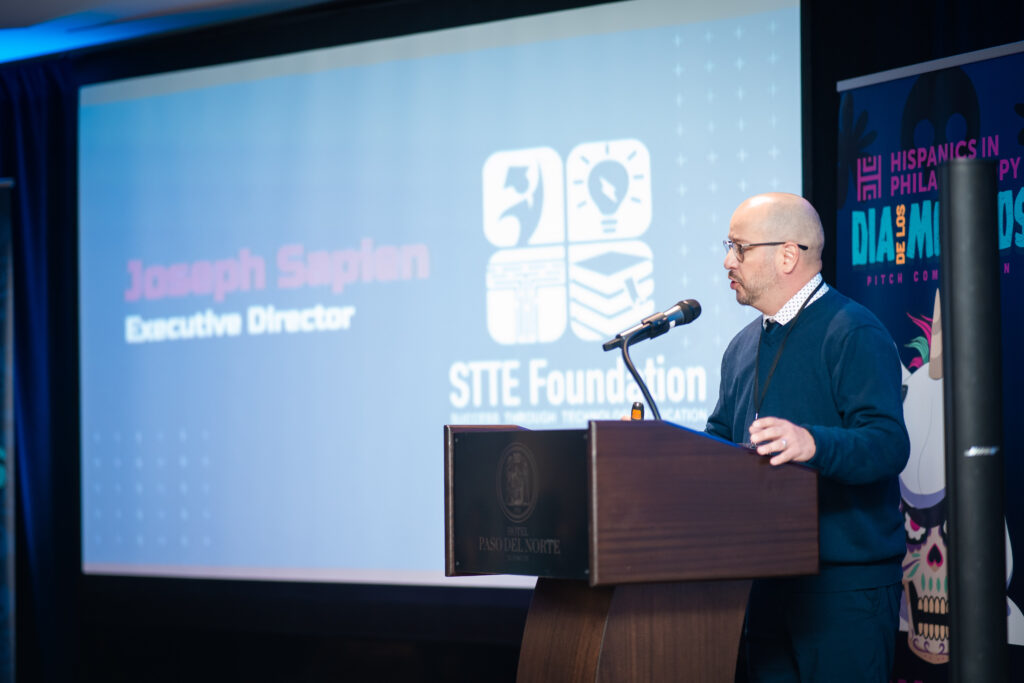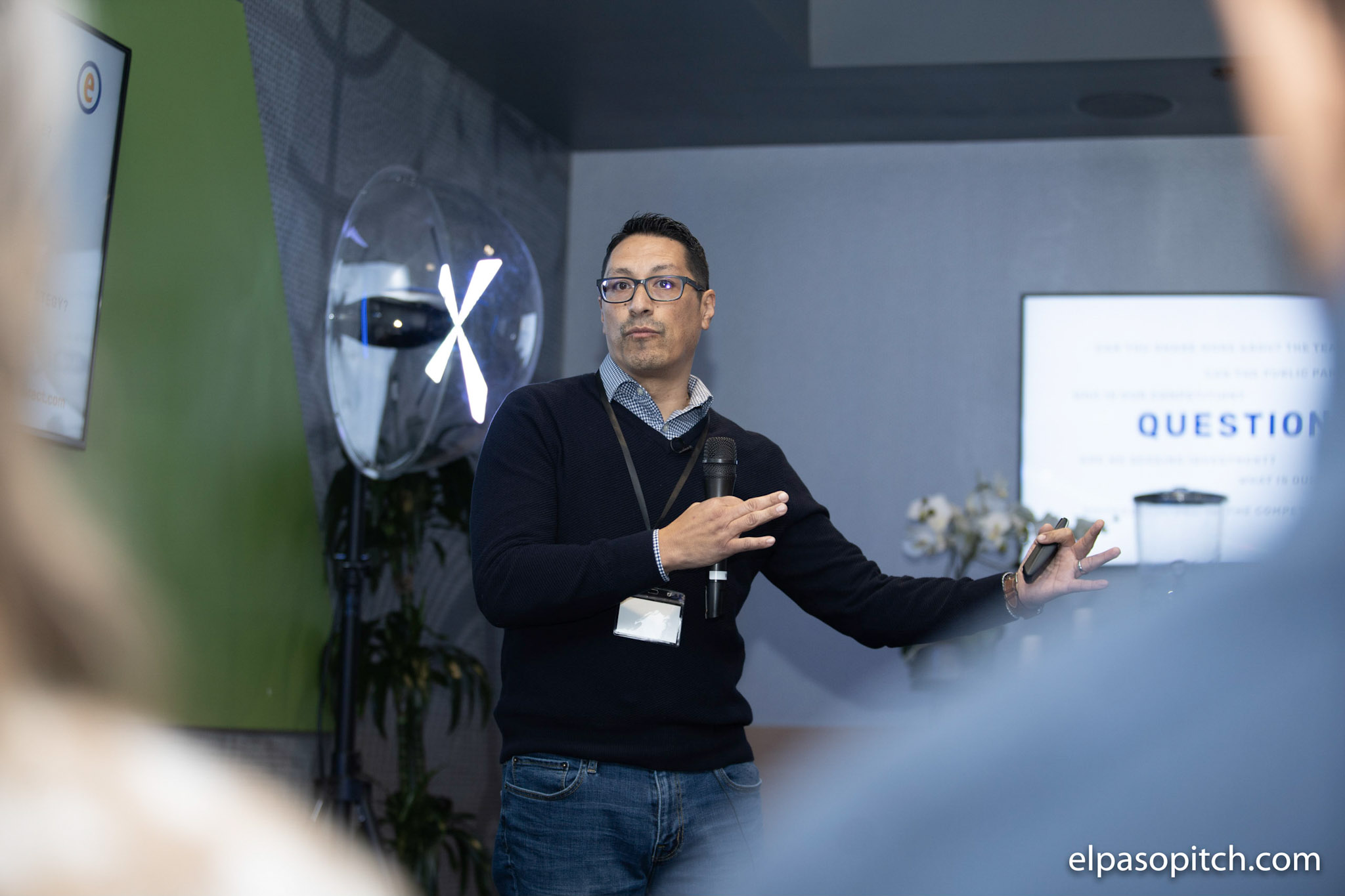 E-Direct Dealer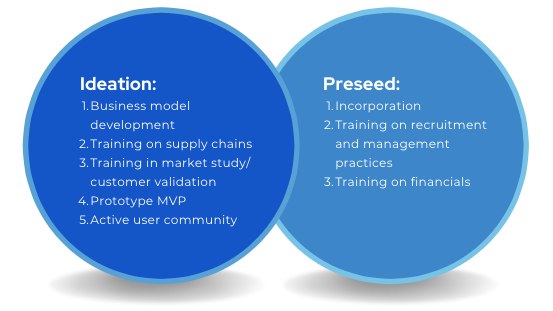 The program consists of 3 phases designed to address the specific needs of entrepreneurs in different stages of development as they progress towards funding and job creation. The program follows participants throughout their lifecycle, ushering in resources that could lead to growth capital or eventual exit. The program will also provide additional capacities to complement the participating entrepreneurs and match their needs to local talent and offerings.
Dedicated to developing the idea and product to attain product-market fit. This Phase includes product testing and customer validation.
Encompasses taking a product with product-market fit and wrapping a company around it, incorporation and compliance, business plan development, and training in financial concepts.
Participants prepare for funding, perfect their pitch deck, and develop partnerships. Continuous support to participants as their growth accelerates and opportunities for further funding are explored.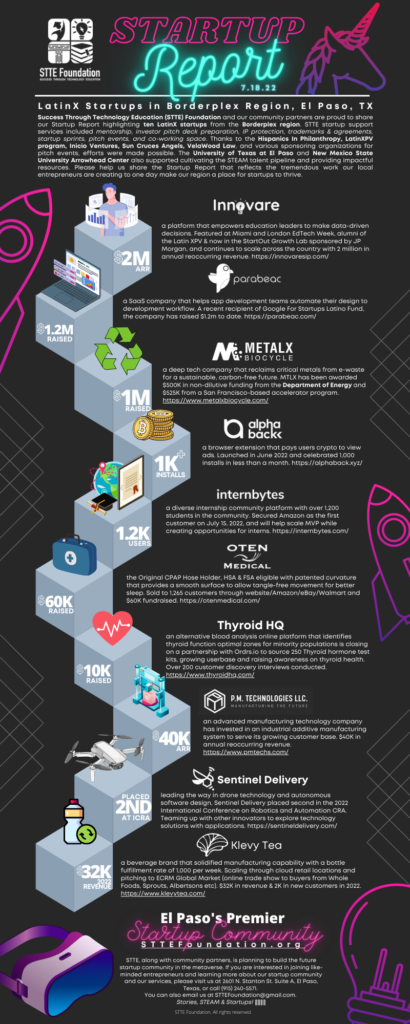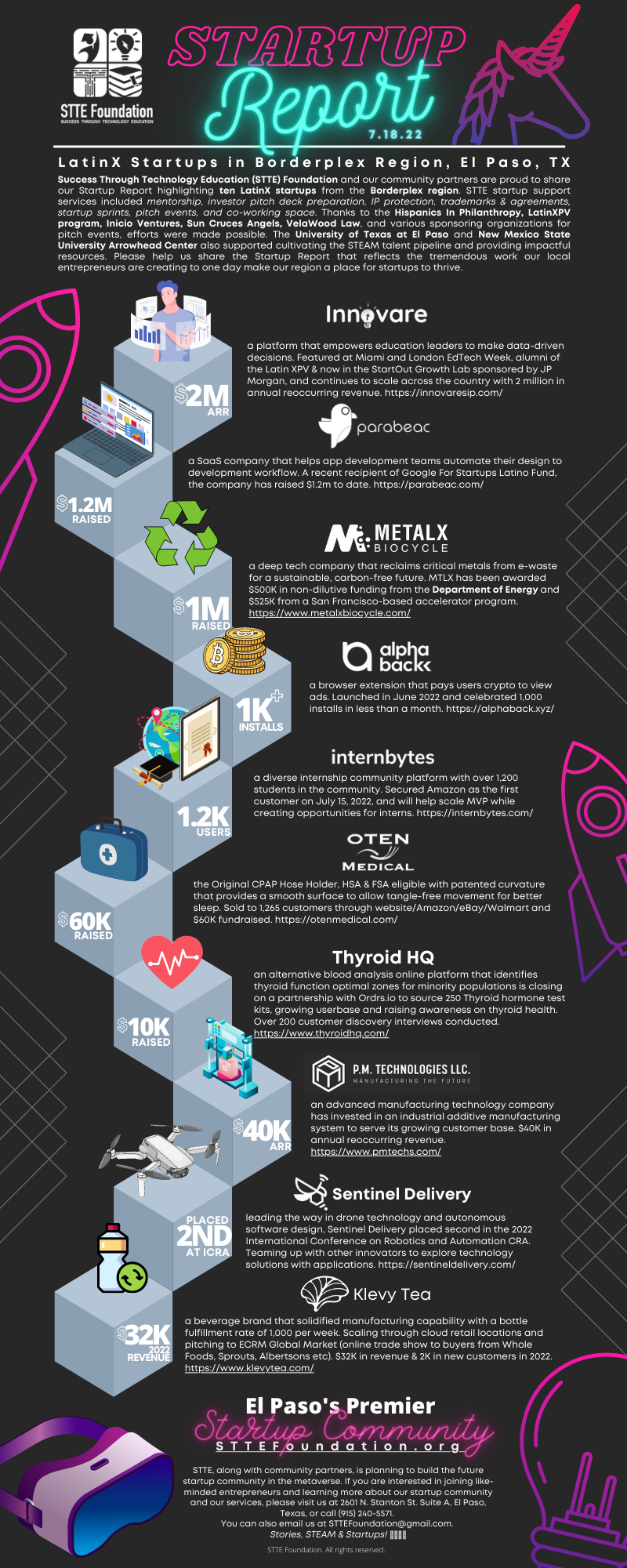 As of 7.18.2022, STTE and our community partners are proud to share our Startup Report highlighting ten LatinX startups from the Borderplex region. STTE startup support services included mentorship, investor pitch deck preparation, IP protection, trademarks & agreements, startup sprints, pitch events, and co-working space. Thanks to the Hispanics In Philanthropy, LatinXPV program, Inicio Ventures, Sun Cruces Angels, VelaWood Law, and various sponsoring organizations for pitch events, efforts were made possible. The University of Texas at El Paso and New Mexico State University Arrowhead Center also supported cultivating the STEAM talent pipeline and providing impactful resources. 
Innovare -a platform that empowers education leaders to make data-driven decisions. Featured at Miami and London EdTech Week, alumni of the Latin XPV & now in the StartOut Growth Lab sponsored by JP Morgan, and continues to scale across the country with 2 million in annual reoccurring revenue. https://innovaresip.com/
Parabeac – a SaaS company that helps app development teams automate their design to development workflow. A recent recipient of Google For Startups Latino Fund, the company has raised $1.2m to date. https://parabeac.com/
Metalx Biocycle – a deep tech company that reclaims critical metals from e-waste for a sustainable, carbon-free future. MTLX has been awarded $500K in non-dilutive funding from the Department of Energy and $525K from a San Francisco-based accelerator program. https://www.metalxbiocycle.com/
Alpha Back – a browser extension that pays users crypto to view ads. Launched in June 2022 and celebrated 1,000 installs in less than a month. https://alphaback.xyz/
InternBytes – a diverse internship community platform with over 1,200 students in the community. Secured Amazon as the first customer on July 15, 2022, and will help scale MVP while creating opportunities for interns. https://internbytes.com/
OTEN Medical -the Original CPAP Hose Holder, HSA & FSA eligible with patented curvature that provides a smooth surface to allow tangle-free movement for better sleep. Sold to 1,265 customers through website/Amazon/eBay/Walmart and $60K fundraised. https://otenmedical.com/
Thyroid HQ – an alternative blood analysis online platform that identifies thyroid function optimal zones for minority populations is closing on a partnership with Ordrs.io to source 250 Thyroid hormone test kits, growing userbase and raising awareness on thyroid health. Over 200 customer discovery interviews were conducted for validation.
P.M. Technologies -an advanced manufacturing technology company has invested in an industrial additive manufacturing system to serve its growing customer base. $40K in annual reoccurring revenue. https://www.pmtechs.com/
Sentinel Delivery -leading the way in drone technology and autonomous software design, Sentinel Delivery placed second in the 2022 International Conference on Robotics and Automation CRA. Teaming up with other innovators to explore technology solutions with applications. https://sentineldelivery.com/
Klevy Tea -a beverage brand that solidified manufacturing capability with a bottle fulfillment rate of 1,000 per week. Scaling through cloud retail locations and pitching to ECRM Global Market (online trade show to buyers from Whole Foods, Sprouts, Albertsons etc). $32K in revenue & 2K in new customers in 2022. https://www.klevytea.com/
Create an innovative environment that nurtures entrepreneurs and creative problem solvers with support and training to create economic prosperity and social impact in the Borderplex region.
Local Entrepreneurs

Venture Capitalists

Young Talent

Entrepreneurial Ecosystem Service Organizations
To build and advance an innovative ecosystem, we will focus on three strategic goals:
Attract small business owners, VCs and young talent

Increase awareness of entrepreneurial support resources and services

Measure and report startups successes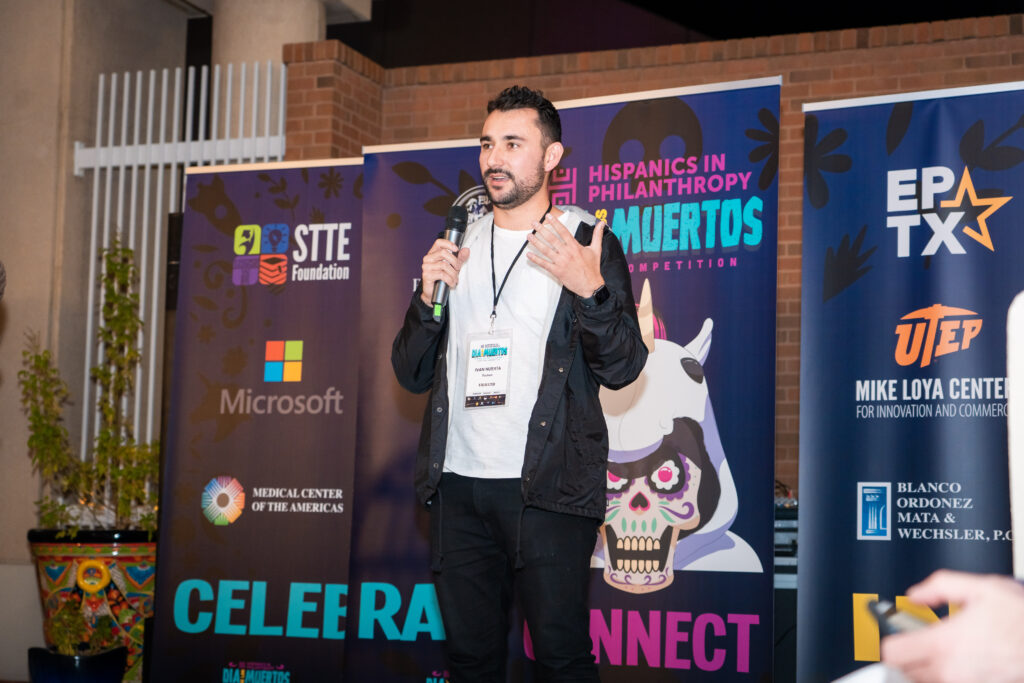 STTE organizes two high-quality pitch competitions,  El Paso Pitch AND Día De Los Muertos that will each provide access to non-dilutive capital for Startups.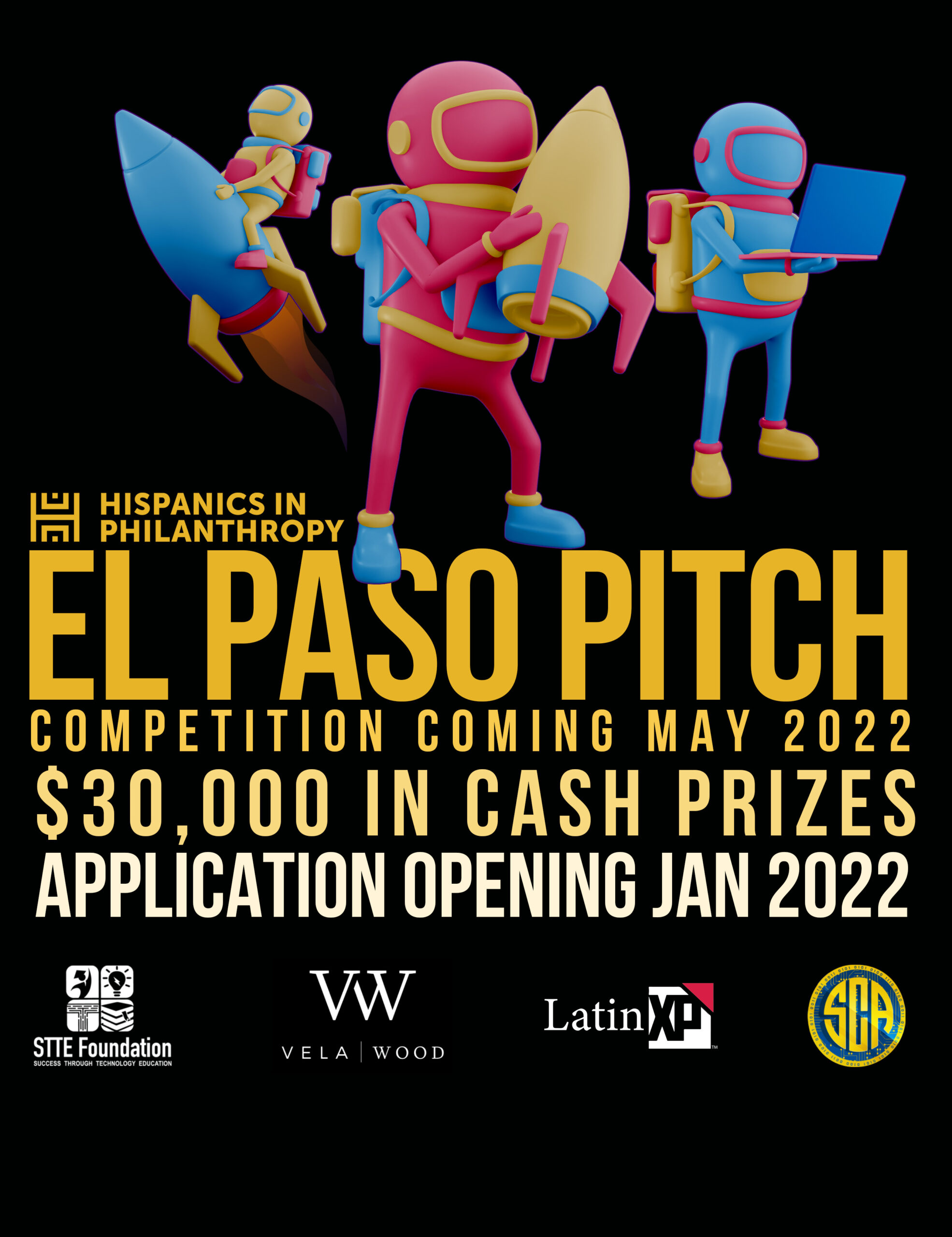 El Paso Pitch will take place in the spring and will seek to collaborate with both major universities to prepare startups and provide a platform for the entrepreneurial ecosystem to access capital. Similar processes from Día de los Muertos will occur to screen and select the startups that get invited to pitch.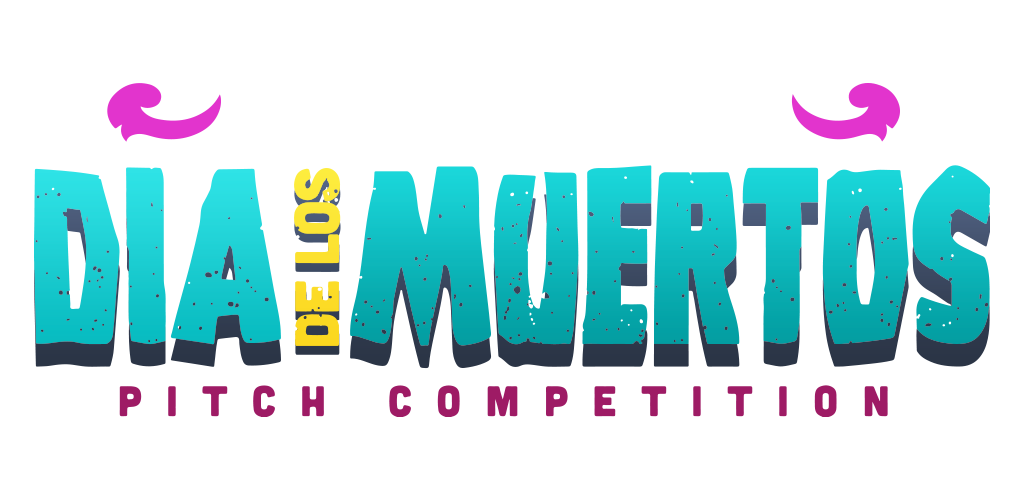 Día de Los Muertos takes place in November and will seek to implant the event as part of global entrepreneurship week. The competition, led by STTE Foundation in collaboration with various funding organizations, was created as an event to celebrate startups throughout El Paso's entrepreneurial community and beyond. Organizers see the contest as an opportunity to connect regional companies with national investors while simultaneously inspiring the next wave of regional entrepreneurs. To learn more, please visit https://sttefoundation.org/DDLM/
STTE partnered with New Mexico State University Arrowhead Center to deploy a LatinX Sprint that will assist startups. Sprint focuses on pivoting business models to address challenges presented by COVID-19 (e.g. bringing business online, considering new markets and customers, solidifying brand identity, etc.). The six-week, virtual accelerator (meet once per week) will include the following topics; Product/business uniqueness; customers and competition; product/market fit; pivots and tailoring your product/business; online branding, marketing, and social media.
STTE will administer and offer discretionary funds to startups through a fiduciary application process. Funds may be used for technology equipment, programmer hours, marketing, financial & legal services. (e.g. purchasing of laptops, reimbursement of developer hours, appropriate software, marketing services, accounting services and legal services). An online form factoring business needs, size, innovative product/service and realistic revenue projections. Support from advisory partners will help select and disperse funds.
STTE will partner with the Arrowhead Center in NMSU, to design and collaborate on program development. Arrowhead focuses on three key programs:
Business Creation & Growth:

Arrowhead provides a variety of resources for individuals launching and growing small businesses, powered by our network of expert partners.

Intellectual Property & Tech Commercialization:

Arrowhead helps move game-changing discoveries, inventions, and creative products from NMSU to the marketplace.

Regional Economic Development Collaboratives:

Arrowhead is a touchstone for collaborative efforts to improve the economic landscape of New Mexico and the Borderplex.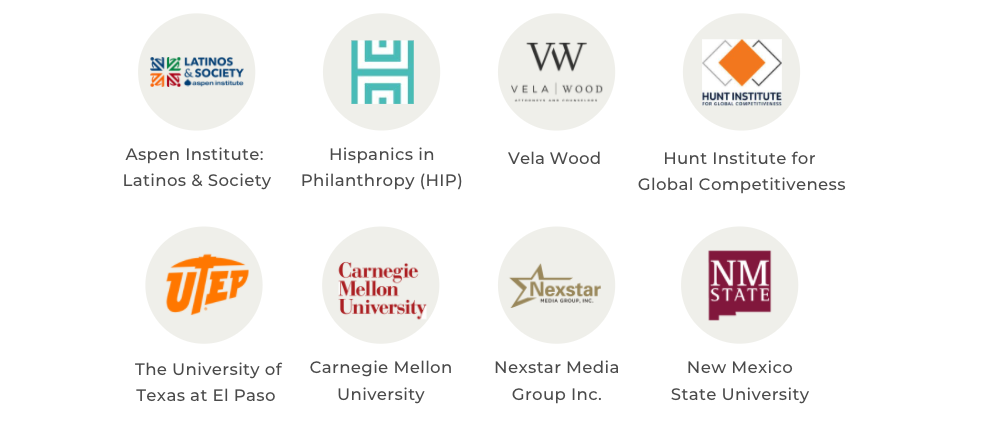 STTE has established a national network of partners that play a role in supporting the entrepreneurial ecosystem.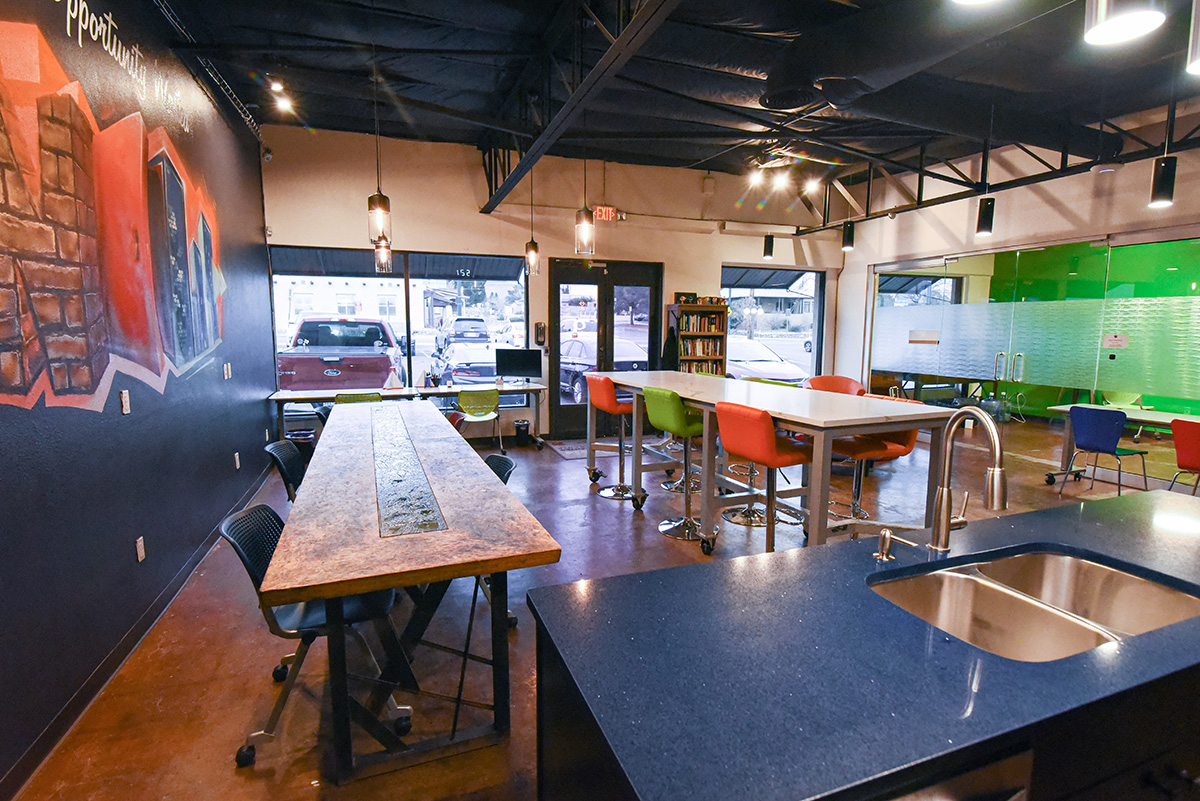 Participants are required to have an initial idea or scalable business concept to develop within the program. Participants are required to live in the Borderplex region, with a staff of at least 50% local or LatinX employees.

Participants in Internal Phase I must have raised between 50K-200K in revenue or fundraising and not exceeded 1M in seed funding.

Participants seeking to form a team or "match" with other entrepreneurs and industry experts, will be subject to an interview to better assess' priorities, personality, and needs, to optimize team performance.

Anyone over 18 years of age is eligible to apply.
STTE Ventures will retain 1% equity of participating companies to further fund and enhance the offerings of the program, creating a self-sustaining resource for the entrepreneurial ecosystem of El Paso.