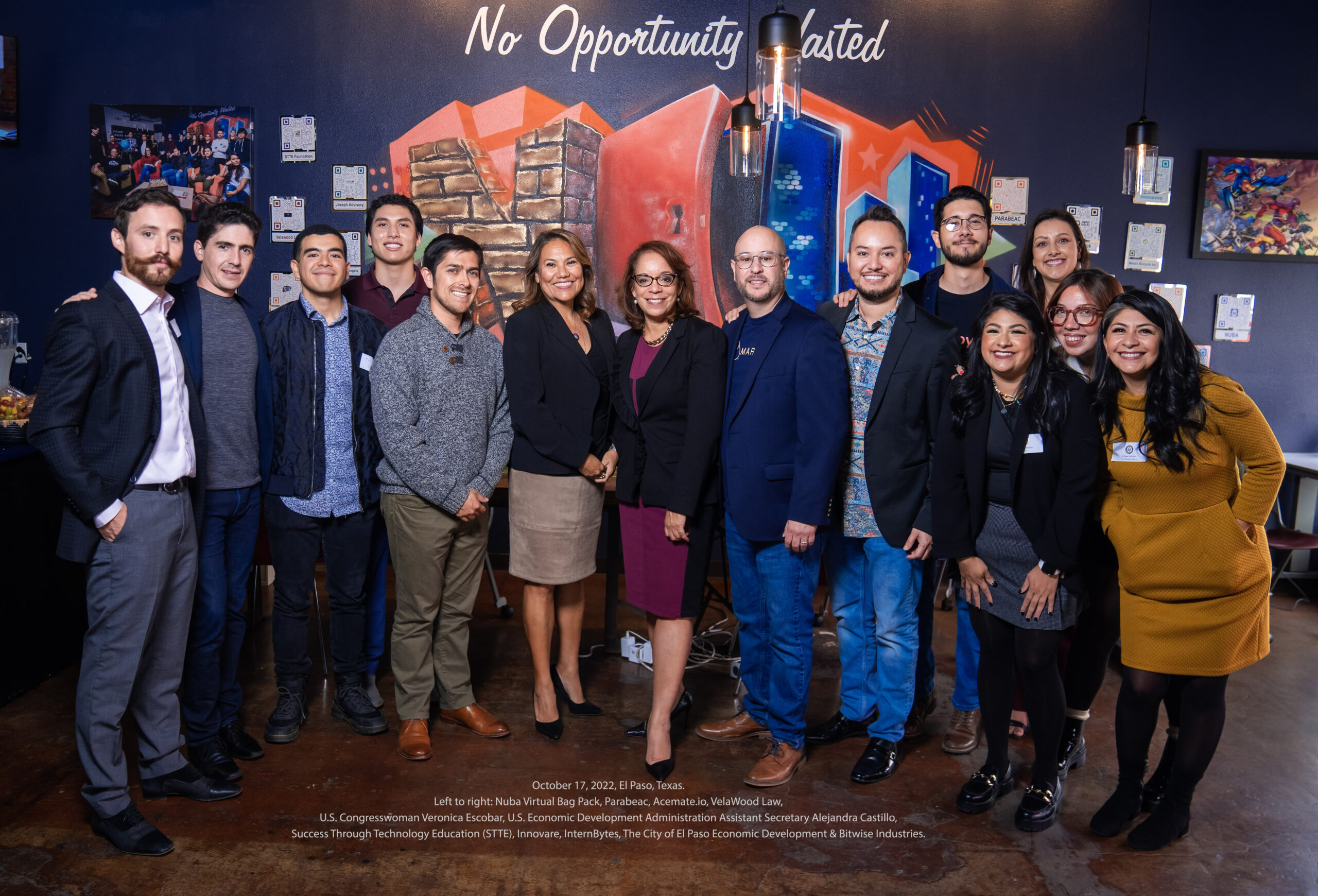 #Take5 STTE Newsletter
Please #Take5 and read about Success Through Technology Education (STTE) 's exciting work to 🔥🔥🔥ignite stories🎤 that inspire, build a future STEAM workforce🚀, and foster a startup ecosystem🦄.
🎤Stories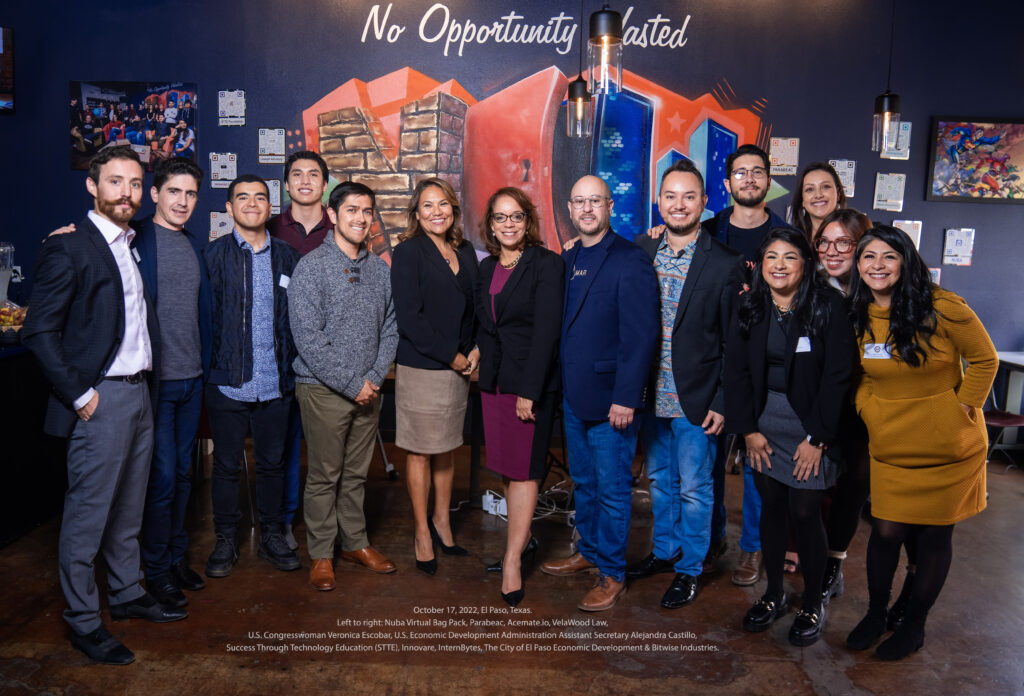 On October 17, 2022, STTE had two special guests visit our office; the US Economic Development Administration Assistant Secretary Alejandra Castillo and US Congresswoman Veronica Escobar. In addition, four of STTE's emerging LatinX startups pitched to the leaders. It was a monumental moment for our entrepreneurs to share their journeys and innovative solutions to transform our community one day. We also had leadership from the City of El Paso and Bitwise Industries attend and share how they intend to cultivate the tech sector. Leadership matters!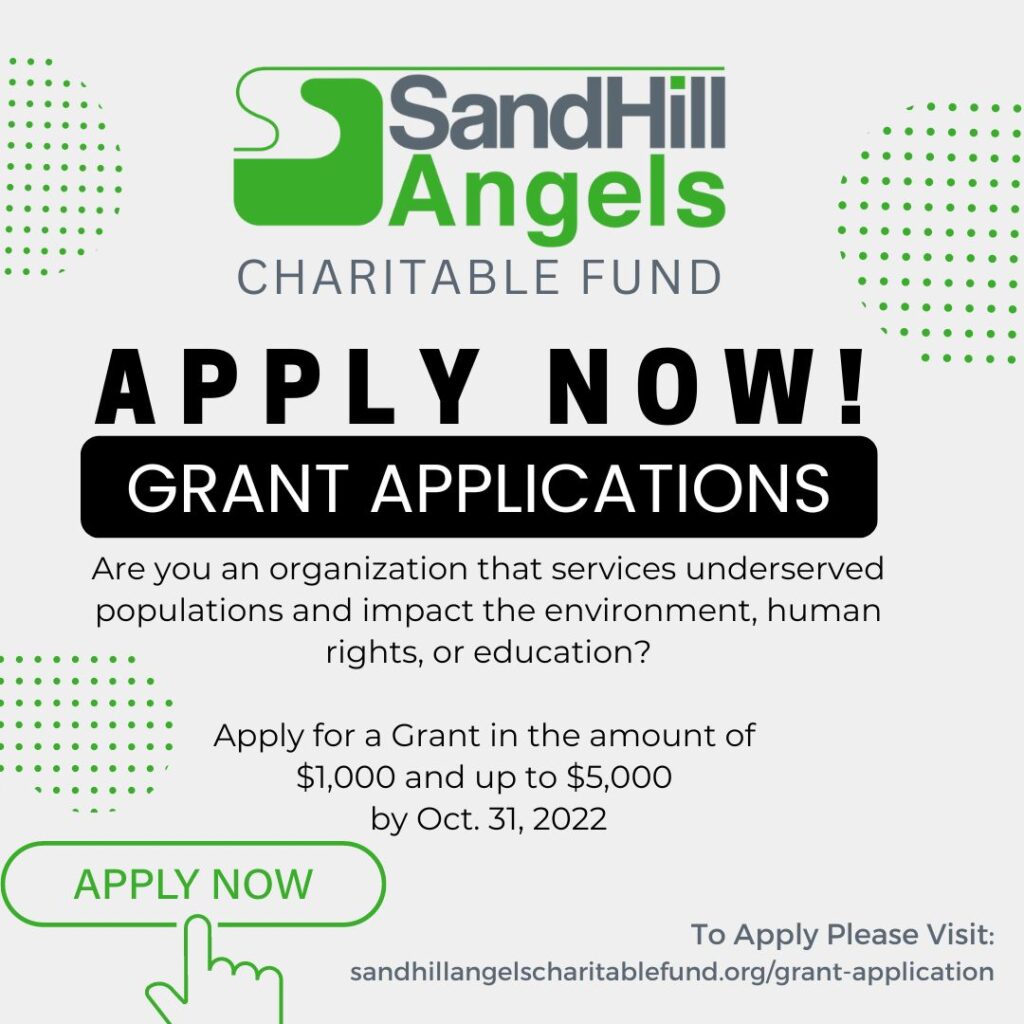 If you are a nonprofit or in education, STTE has partnered with Sand Hill Angels Charitable Fund to help with their grant application process. If you focus on health, the environment, human rights, education, and wildlife protection, apply! The grant amounts range from $1K up to $5K. The deadline is October 31, 2022. You can apply at https://www.sandhillangelscharitablefund.org/grant-application
🚀STEAM:
Are you working on your Science Fair projects? Hopefully, you are, as STTE will announce some exciting news the first week in November. Also, please make sure you follow STTE on Twitter to make sure you learn about some new opportunities for your students in STEM or STEAM.
👉 https://twitter.com/STTEFoundation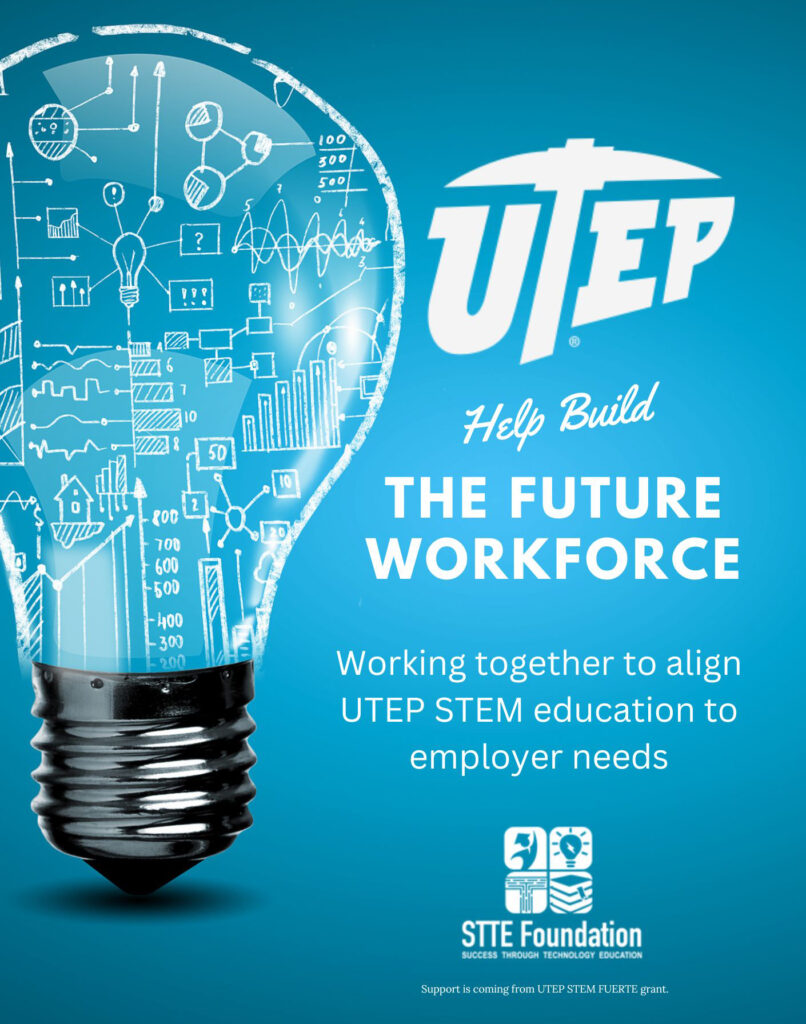 STTE has partnered with the University of Texas at El Paso (UTEP) to identify gaps and propose immediately actionable solutions for the current and future STEM workforce. The program titled "STEM Fuerte" is reaching out to leaders in emerging industries to capture real-time feedback to young professionals to help better prepare them for the real world. El Paso is growing, and with the right 💪Fuerte, we can build a thriving, competitive workforce.
🦄Startups:
STTE is excited to announce our partnership with New Mexico State University (NMSU) Arrowhead Center to launch a Climate Change Business Competition for middle and high school students. To cultivate the next wave of startups, we need to start by sparking youth to pursue entrepreneurship as a viable career path. Students can compete by designing a circulating compost bin and pitching how it works to benefit the environment. The contest is free to enter and open to all Borderplex middle and high schools. To join, please register HERE. Once you register, you will receive your contest tool kit. Want to experience something cool? Scan the top QR code on the poster with your camera, enter your experience, and hover over the poster. The deadline to submit is November 18, 2022.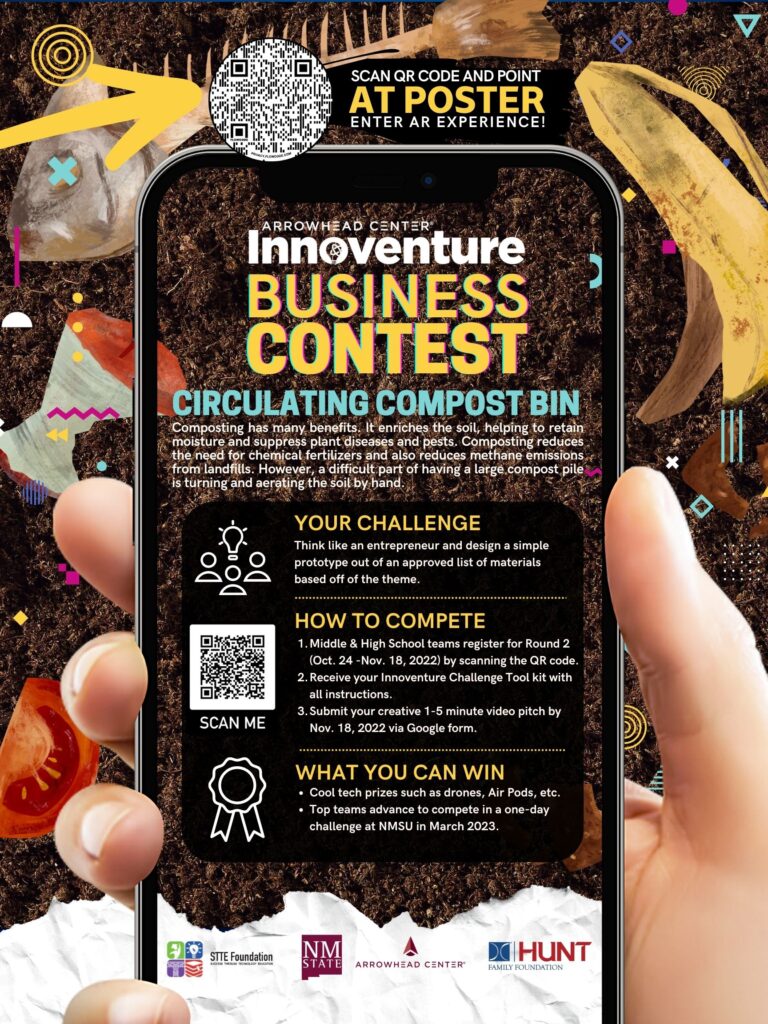 We want to spotlight one of our Startups in our community. Are you a company looking for interns with diverse backgrounds? Are you a young professional looking for an internship at Amazon or a big tech company and need help knowing where to look? There is a startup in El Paso called InternBytes.com, which they are trying to close the wealth gap by connecting internships with companies. Students can join for free. When you are on their platform, you can view internships, read reviews from other interns and also learn how to best approach companies.

Thank you for reading our newsletter. Please share with your friends who you think might want to stay informed on how we are changing our community for the better.
🔥🎤🚀🦄